You're blissfully happy and officially engaged! Now it's the time to let family, friends, and business associates know of your intentions as well as let them in on the official wedding date! It's in vogue now to send Save the Date cards as your official announcement of your wedding date and location. These cards also let guests know that they will be invited to the celebration with a formal invitation at a later date.
Save the date cards, magnets, ornaments or whatever memento you select should be sent to all guests that will be invited to your wedding. A good rule of thumb is to mail your save the date cards 6-8 months prior to your wedding date, and the earlier the better for destination or holiday weekend events. Also include url link information for your published wedding website on the card. The best advice is to keep the information simple. Include bride and groom names, date, and the general location such as the town or city and state. The wedding venue and bridal registry information should not be included on the save the date cards.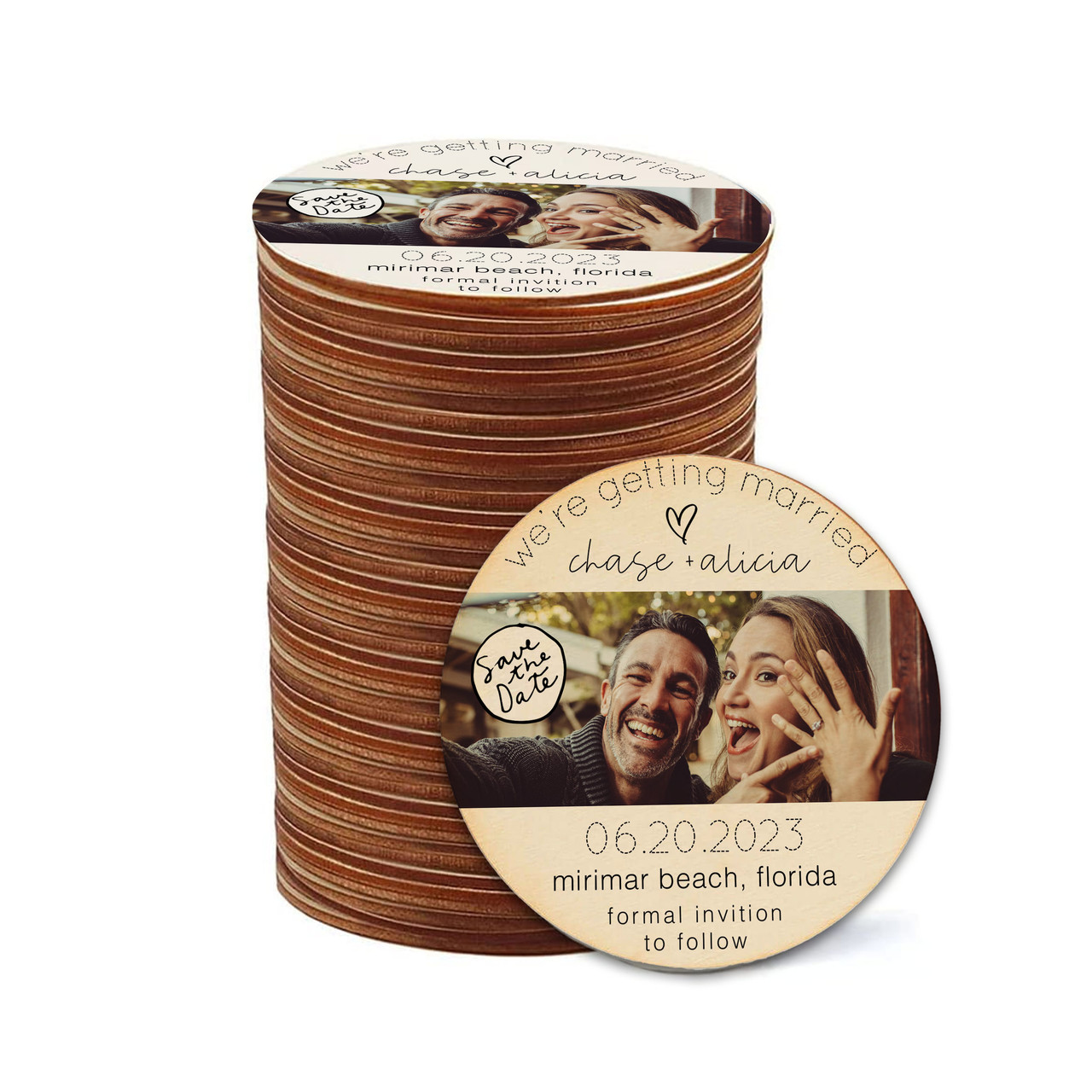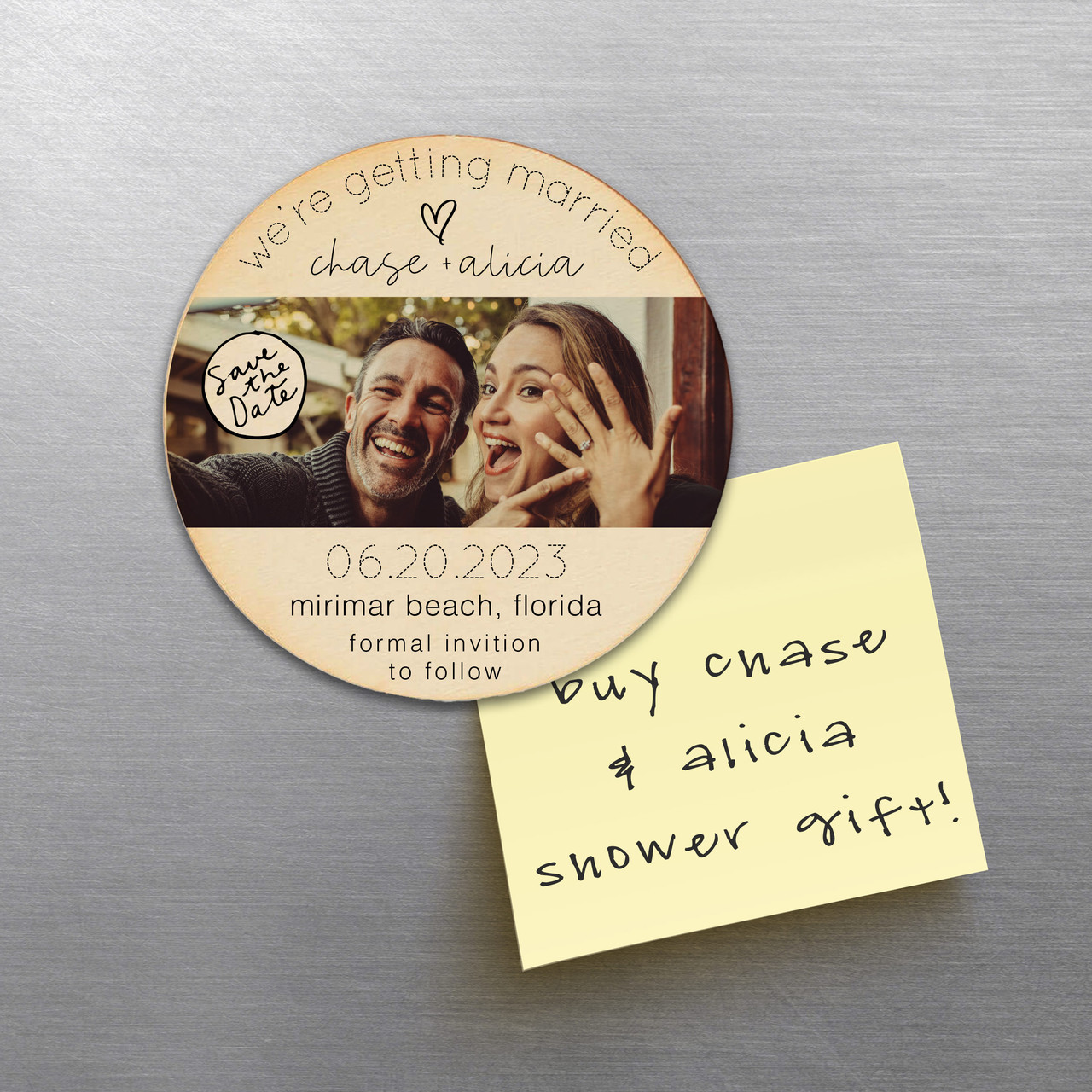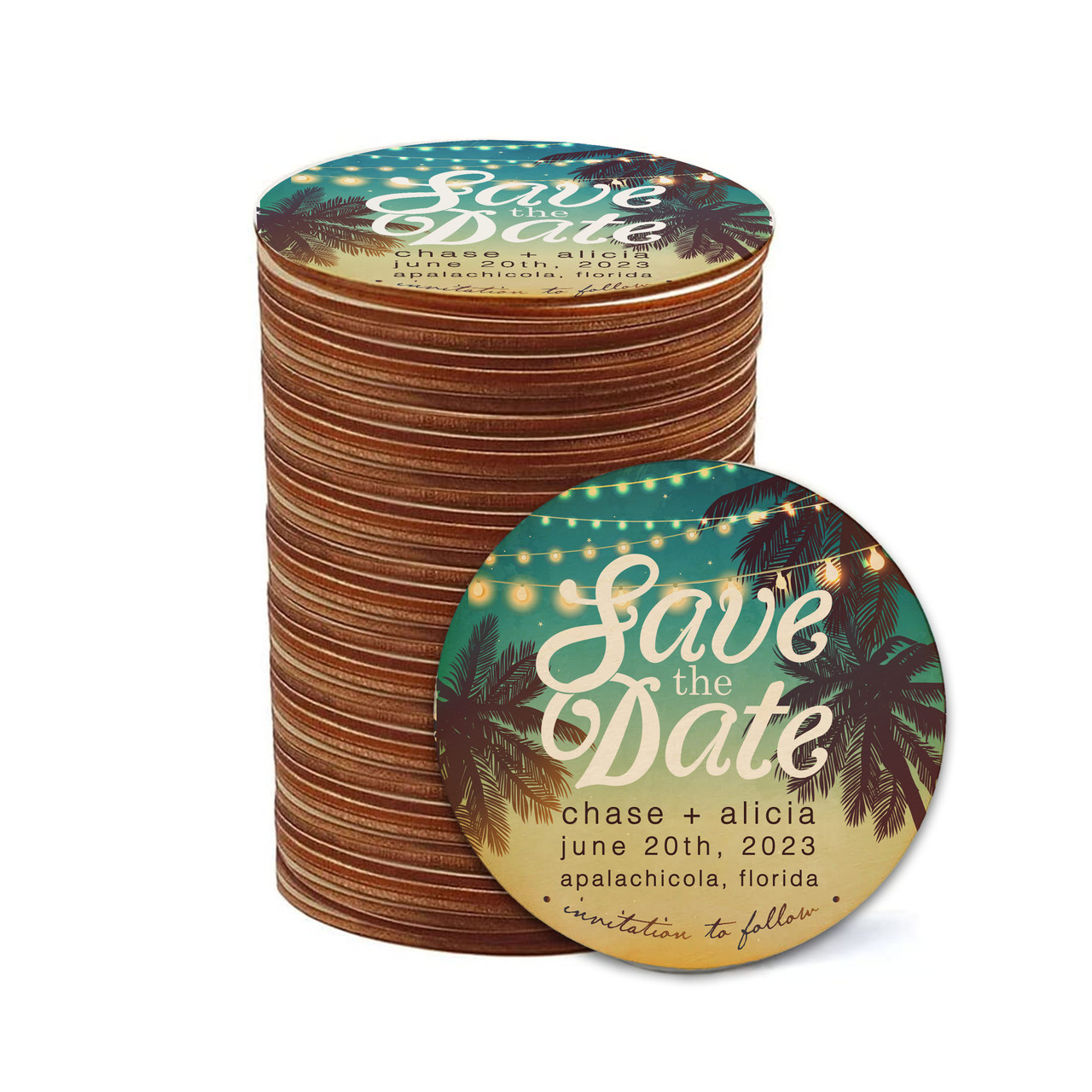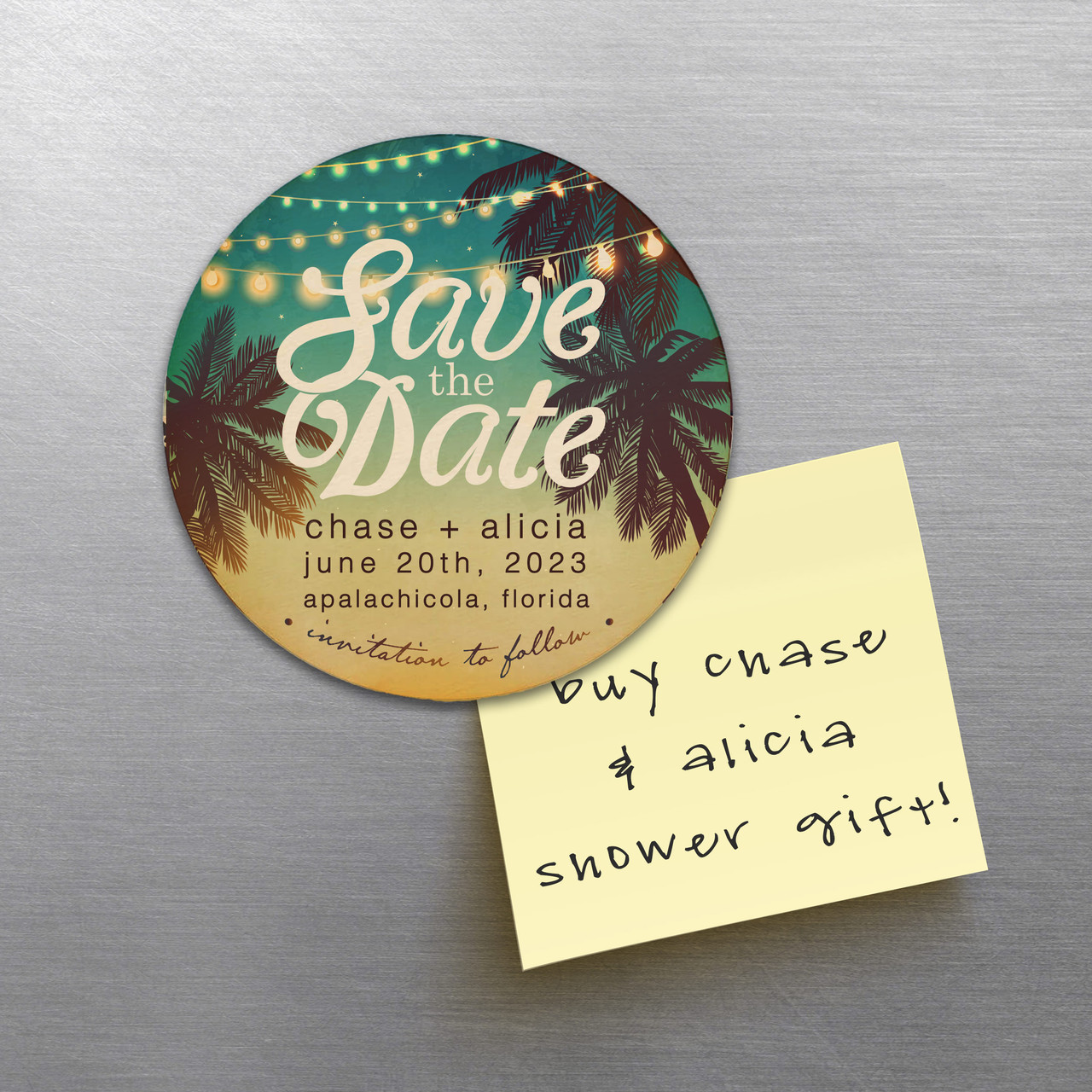 These lightweight round wood magnets make a fun "save the date" for your special occasion. They are easy to mail and can be sent alone or inserted into the envelope along with your save the date cards. The round circle ornament magnet measures approximately 3" in diameter is about 1/8" in thickness with a magnet on back. The 3" square magnets are also 1/8" thick with the magnet on the back. Your guests can add this reminder to their fridge / dishwasher / bulletin board magnet collection as they await your wedding day!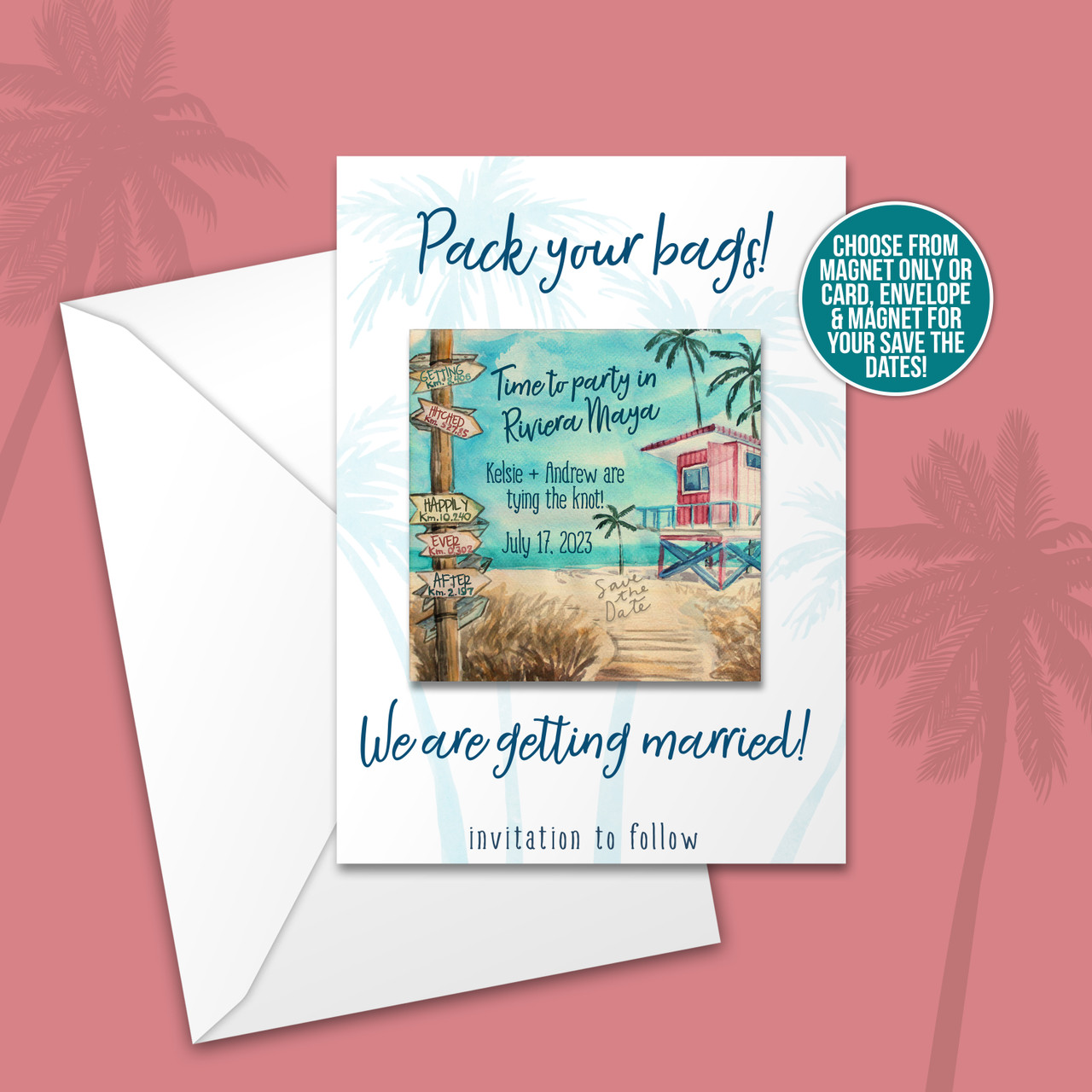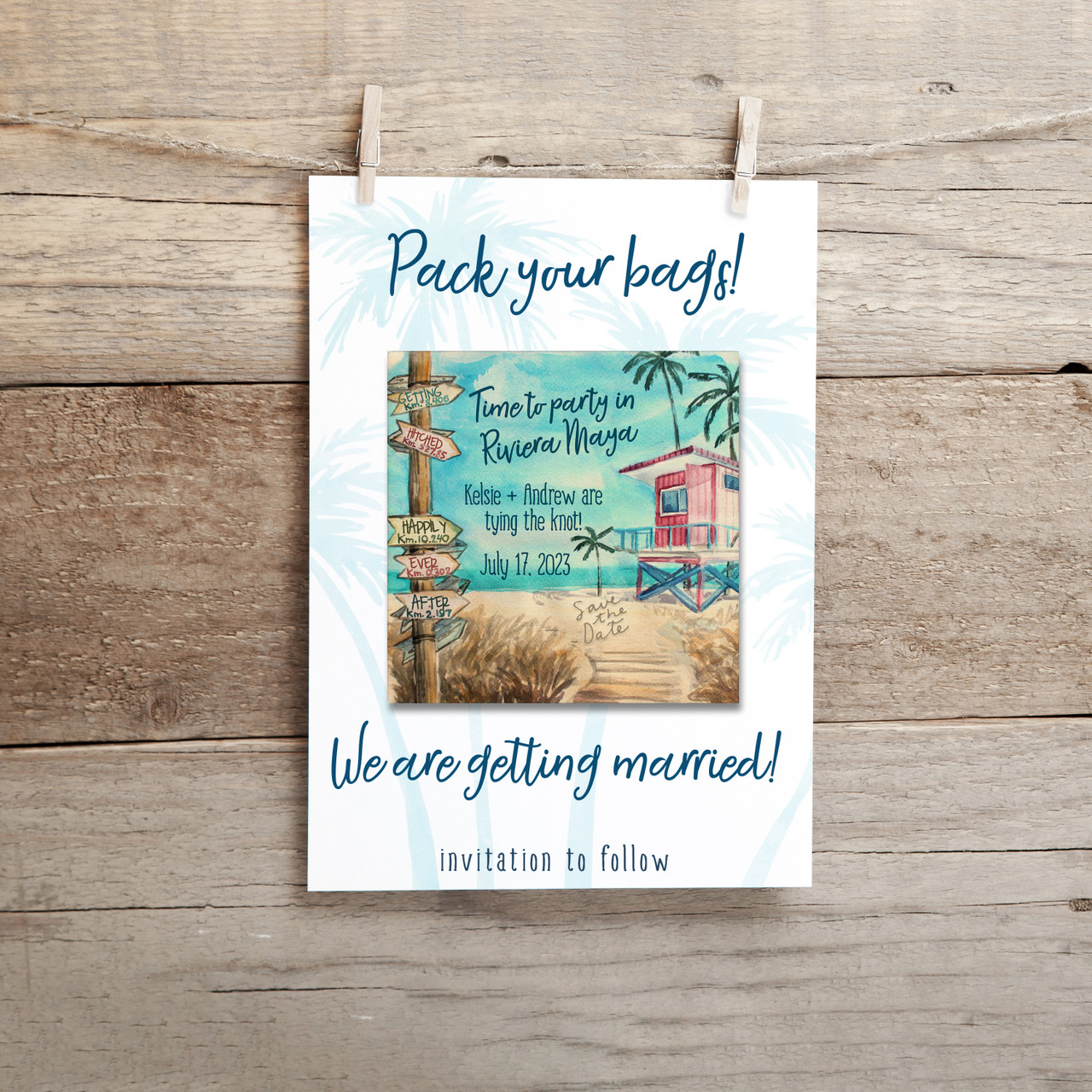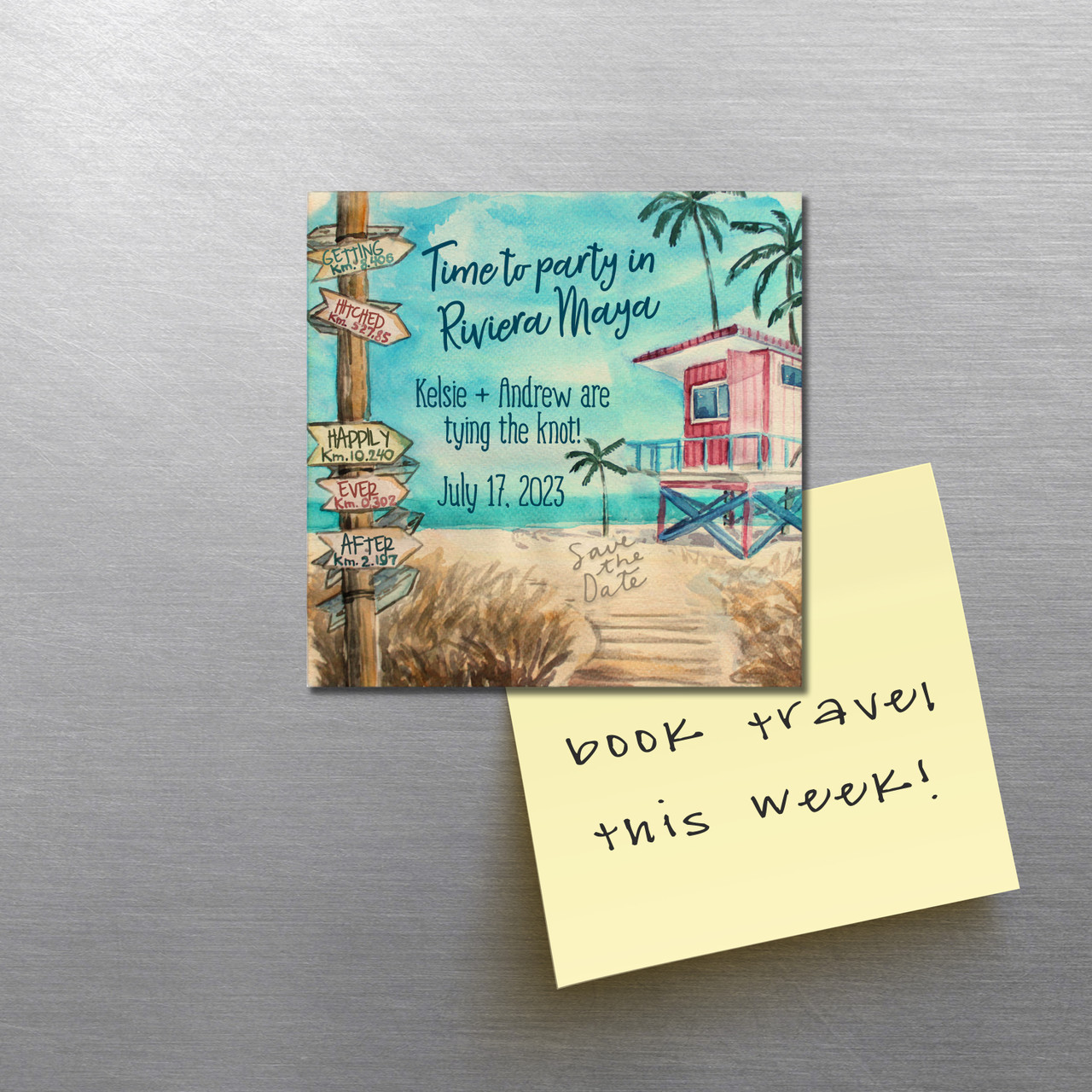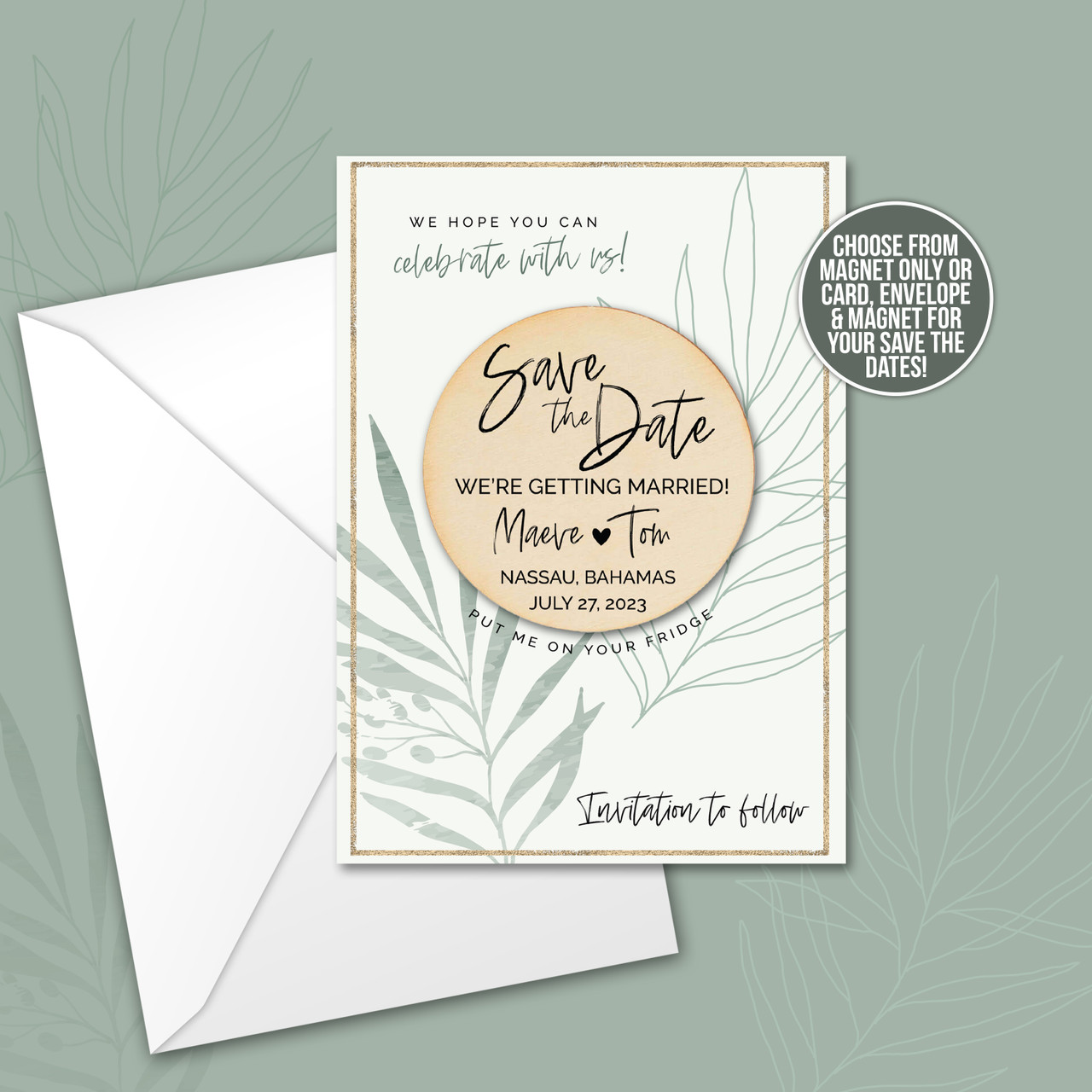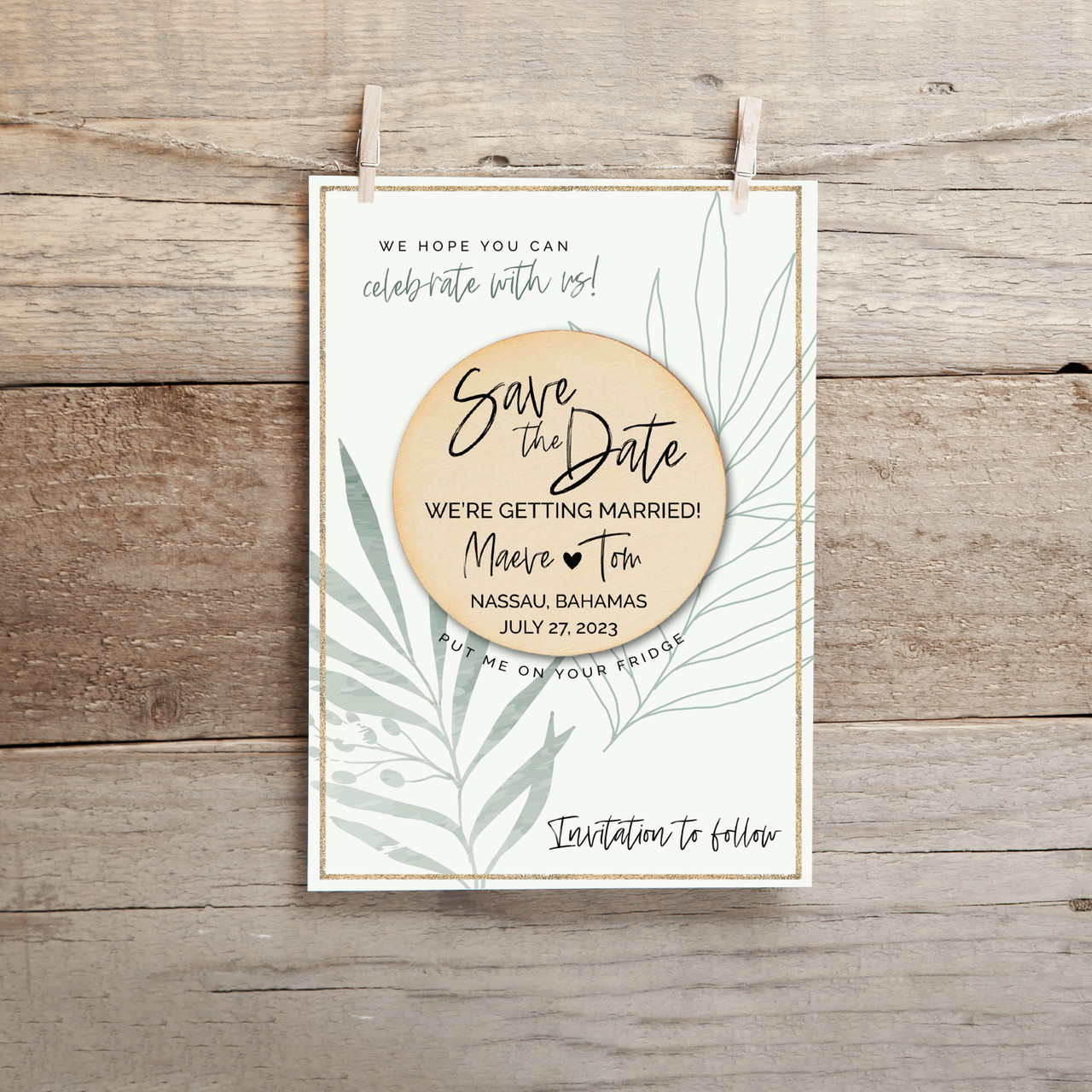 Save The Date cards do not need to match your wedding invitations nor your theme. They are a much less formal way to let your guests know of your wedding date so they can begin to plan accordingly. Zoey's Attic Personalized Gifts also offers the option to select cards and envelopes in addition to the magnets.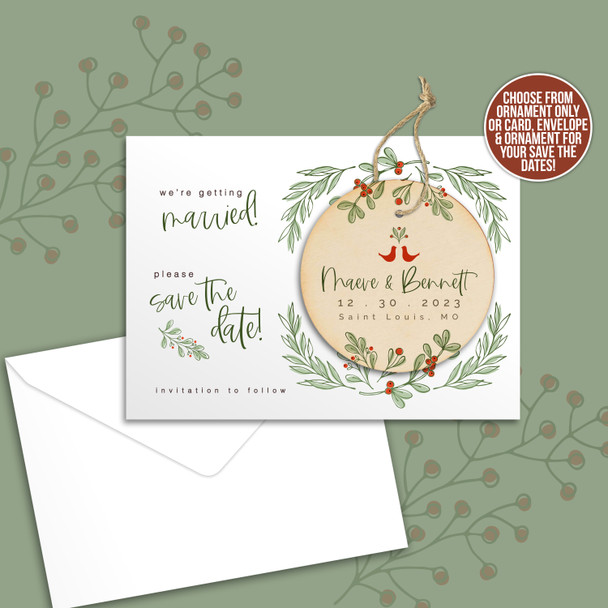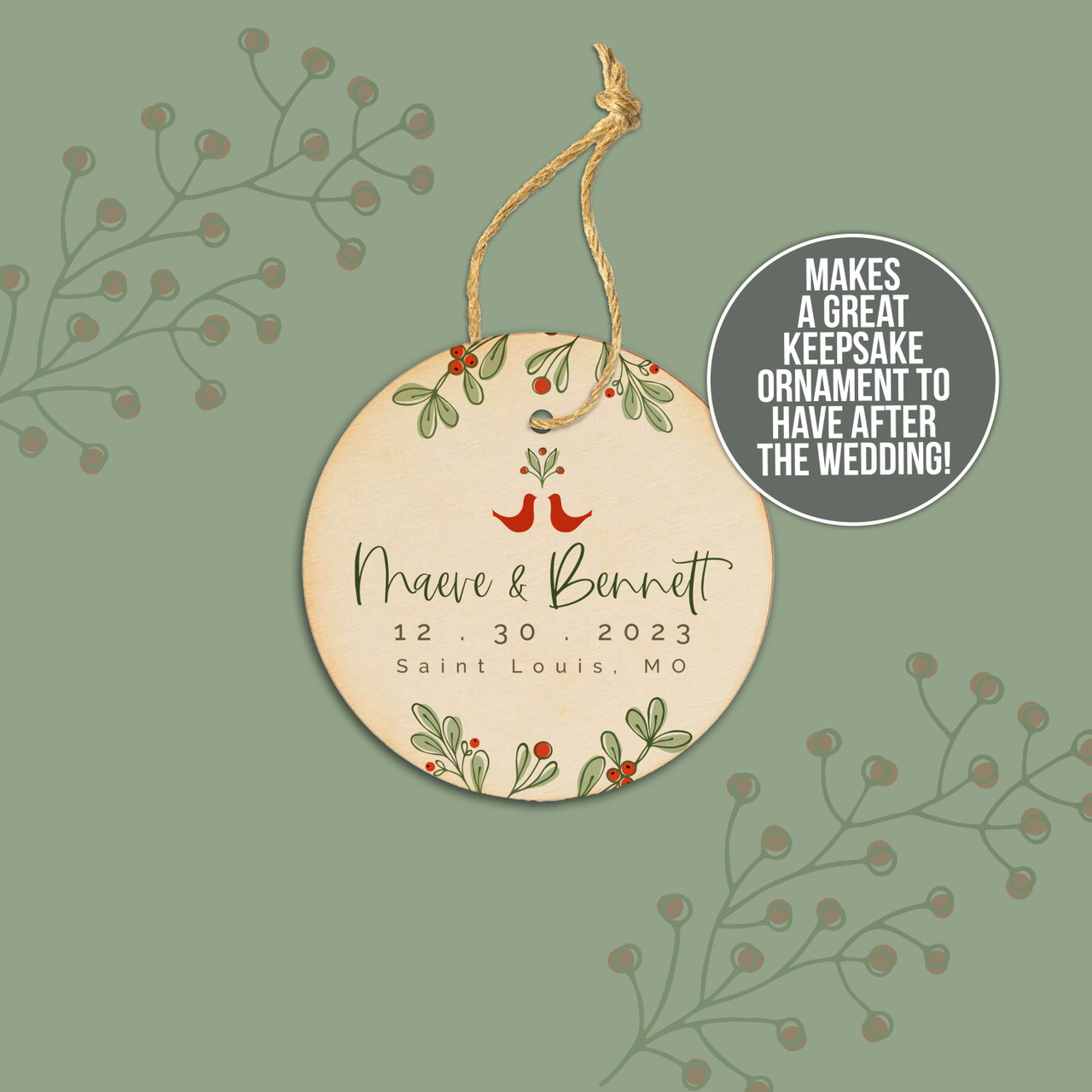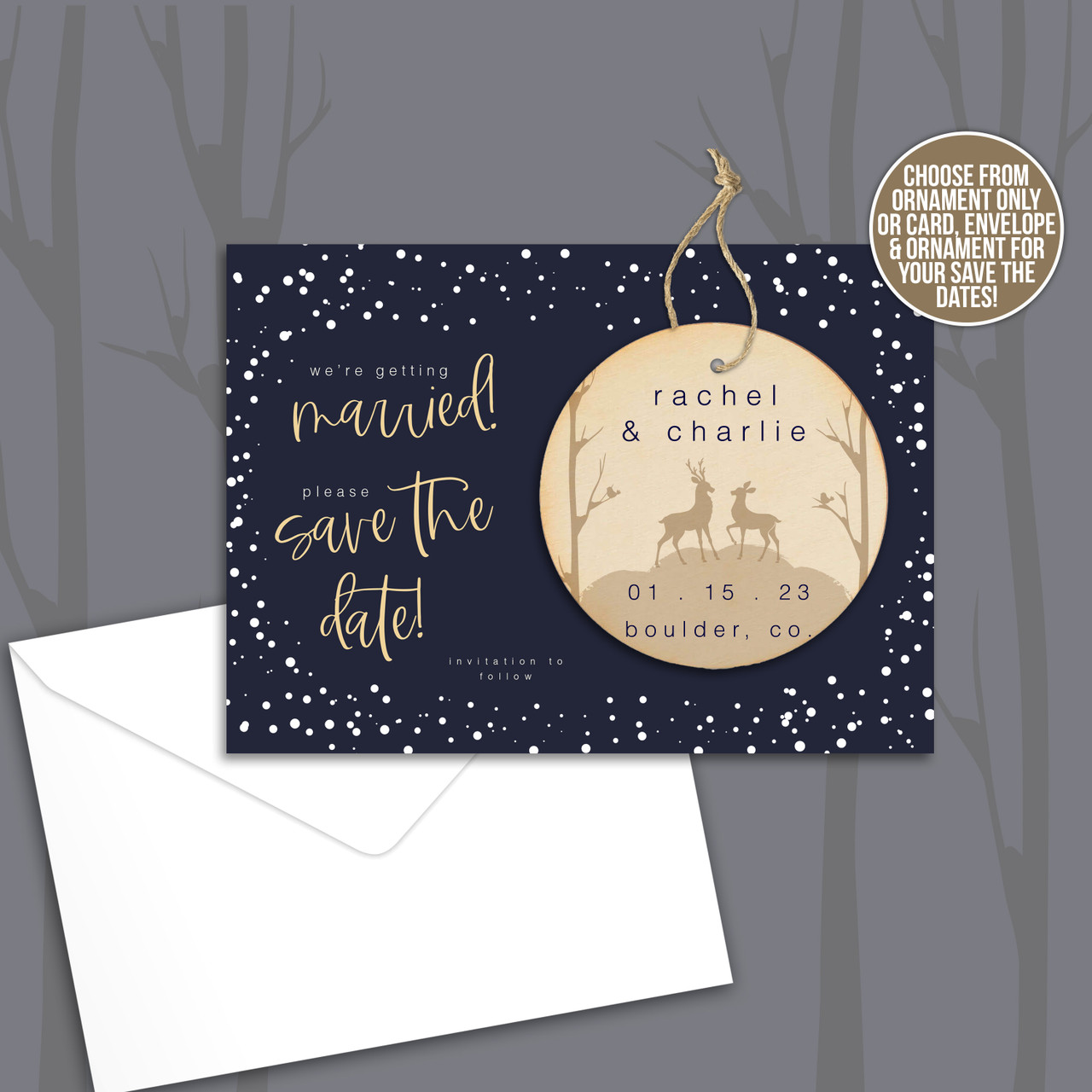 All weddings are magical for the bride and her groom, but a holiday wedding can add another level of spectacular! If you're planning a winter event, Zoey has created the perfect save the date cards for a Christmastime or winter wedding. The cards measure 4" x 6 1/2", and instead of a lightweight round wood magnet to place on your fridge, these cards include a 3.5" wood ornament. The ornaments are digitally printed on a very lightweight 3" x 1/8" round wood circle with a simple twine hanging loop. Your guests can hang the custom wedding save the date ornament on their holiday tree for a fun keepsake to have year after year!
And if you have a specific idea in mind, no problem! Just contact us and one of our experienced designers will work with you to create a custom save the date announcement that you will be sure to love! The team at Zoey's Attic Personalized Gifts send best wishes to our happy couples for a joyous Wedding Day!
Recent Posts
Time is running out at Zoey's Attic Personalized Gifts holiday workshop! Our elves are as busy …

A scented candle from Zoey's Attic Personalized Gifts makes the best gift for any occas …

You're blissfully happy and officially engaged! Now it's the time to let family, friends, and bus …