Santa Claus is coming to town! This classic holiday song has been a favorite of mine (and so many other children and adults alike) from the very first time I heard my mom sing it to me. It has remained a dearly loved song as I have shared it countless times with my own family and so many nieces, nephews, and friends too. The original song was written in 1934 by Broadway composer John Frederick Coots and lyricist Haven Gillespie, and it was an immediate hit! Over the years it has been recorded by various artists including Big Band musician Tommy Dorsey and his Orchestra in 1935 and in more recent years by "The Boss" Bruce Springsteen and of course, the ever popular version by "Songbird Supreme" Ms. Mariah Carey. During the holidays (and depending on the situation it may not have even been the holidays!), my mom would remind my siblings and me that "He's making a list, Checking it twice, Gonna find out who's naughty or nice." Well this little reminder was definitely a catalyst to be extra nice so I wouldn't find any coal in my stocking on Christmas morning! Zoey's Attic Personalized Shirts & Gifts has had lots of fun making shirts and gifts for the holidays with this "naughty or nice" theme.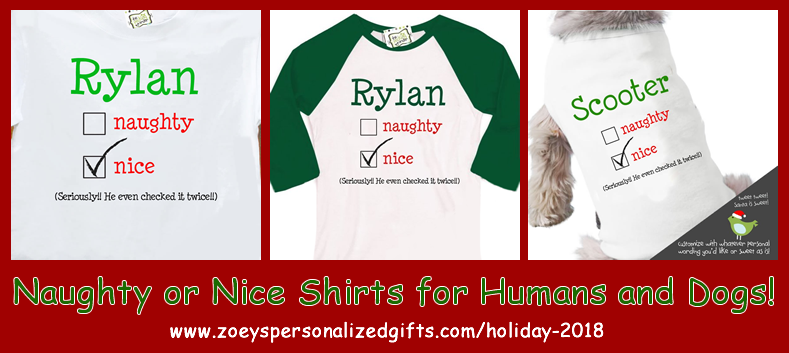 I especially love the naughty or nice front / back print standard size pillowcase. It can be turned to display whichever temperament you happen to be at the moment.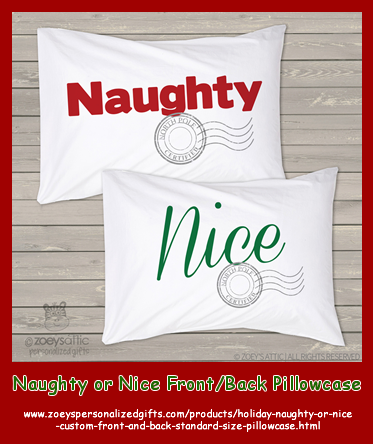 We even have "Define Naughty" ornaments for your beloved pooch and a funny " Til Santa Checks The Naughty List" ornament that's just perfect for anyone that just might be on the list!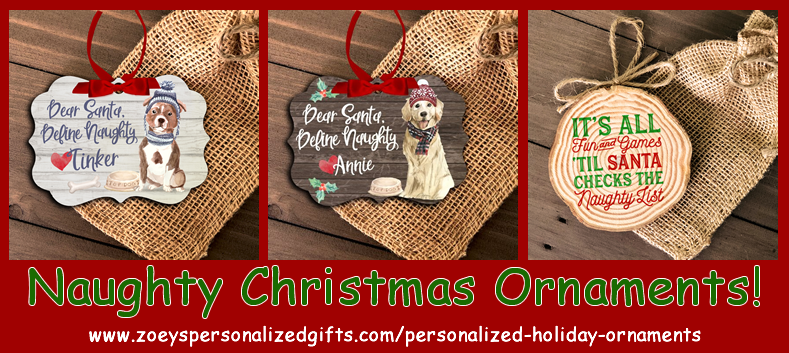 Sure do hope when Santa Claus comes to town he finds you've been really nice just like these shirts say!

Zoey's Attic Personalized Shirts & Gifts has many super cute custom designed shirts and Christmas gift ideas so be sure to check it out at our Holiday Shop!
Recent Posts
A few years past, one of my Christmas gifts was an Ancestry.com DNA Genealogy kit. It sat …

Is your sweet little cupcake having a birthday soon? Why not have a delicious cupcake party? …

Are you as excited as I am for Super Bowl LV? This year it's being played on Sunday, Fe …