Wow! The summer is passing by too quickly and it's almost time to head back to class! When I was a kid one of my favorite days was shopping with Mom for my new book bag! Back in the olden days we carried a brief case style bag, and as exciting as that was, the new personalized backpacks are the best! If you decide to personalize the bag with your embroidered name or monogram you can choose from a variety of font styles and also your favorite thread color.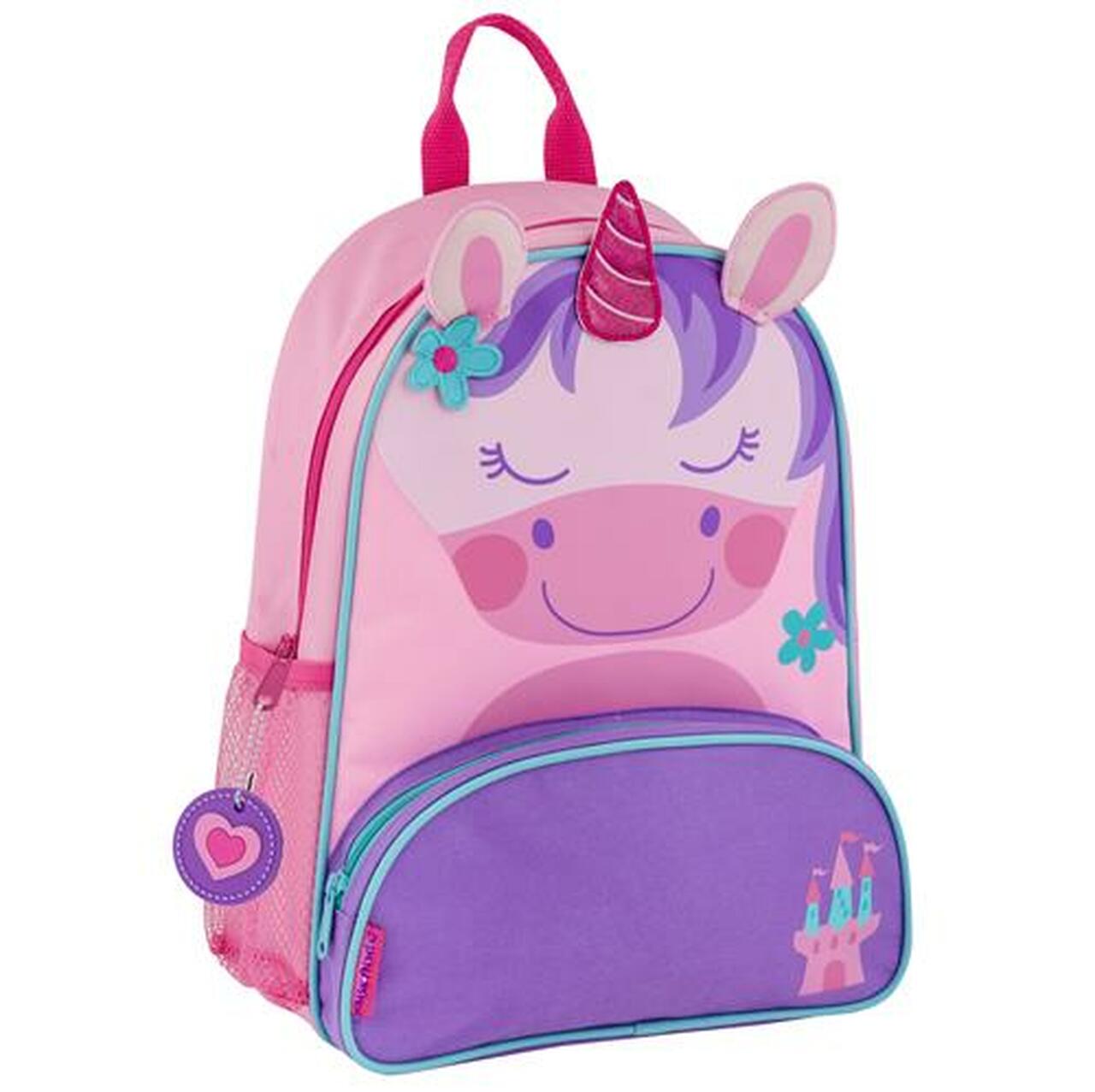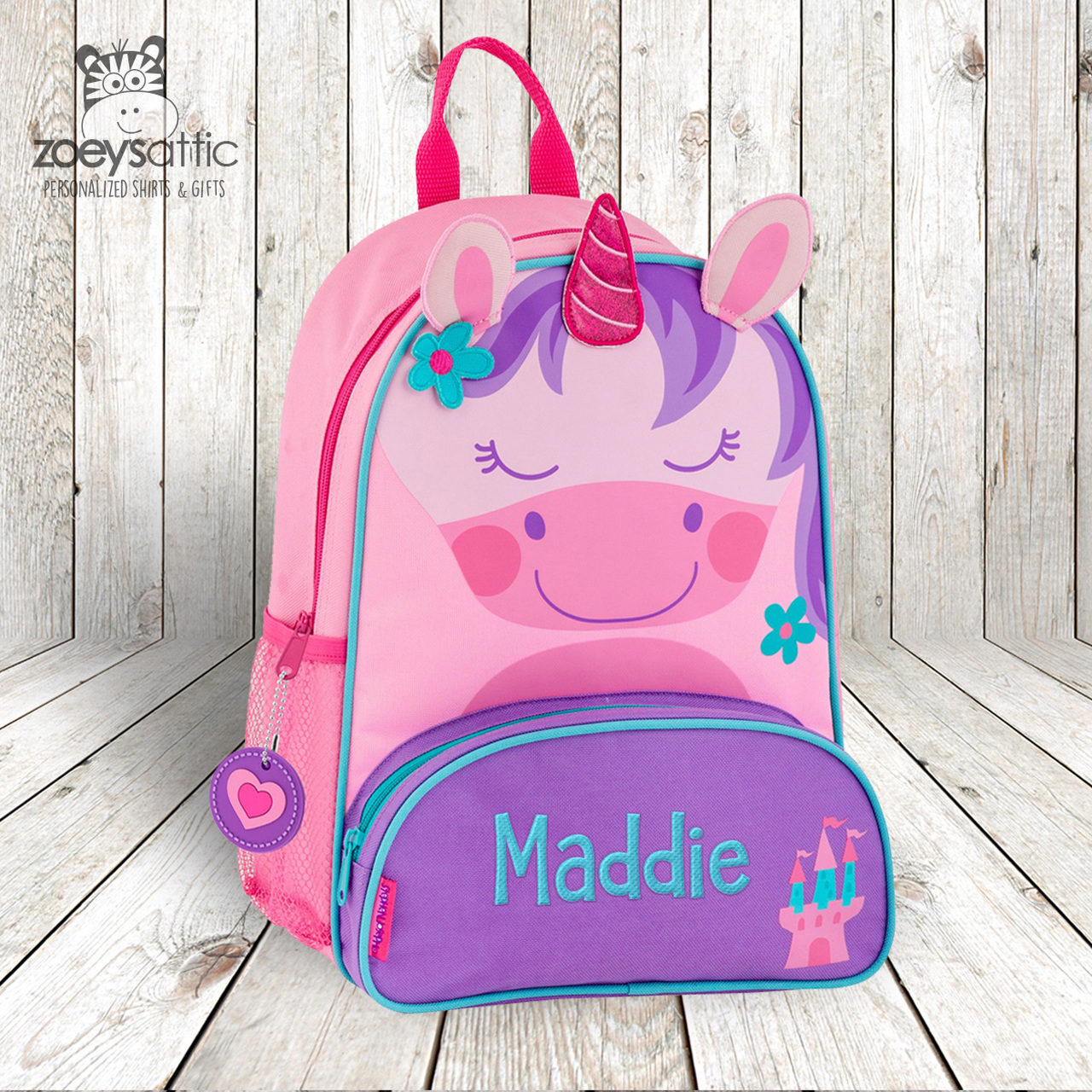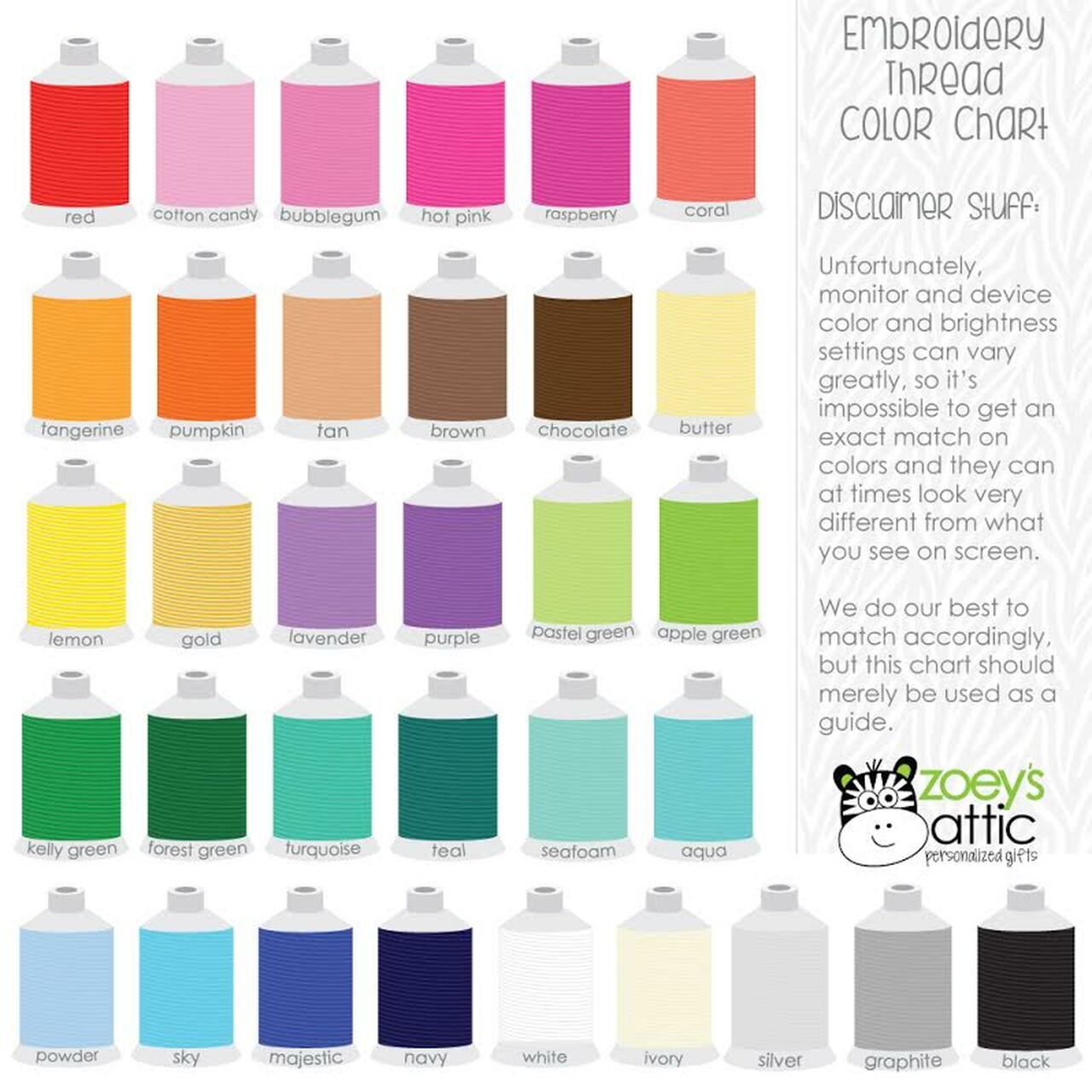 The pink and purple unicorn sidekick backpack is our number one seller for girls. The sidekick backpacks by Stephen Joseph have plenty of room for papers, schoolbooks, lunch box, and even a front pocket that is the perfect size for pens and pencils. The adjustable straps are cushioned making them comfortable for your kiddo's little shoulders.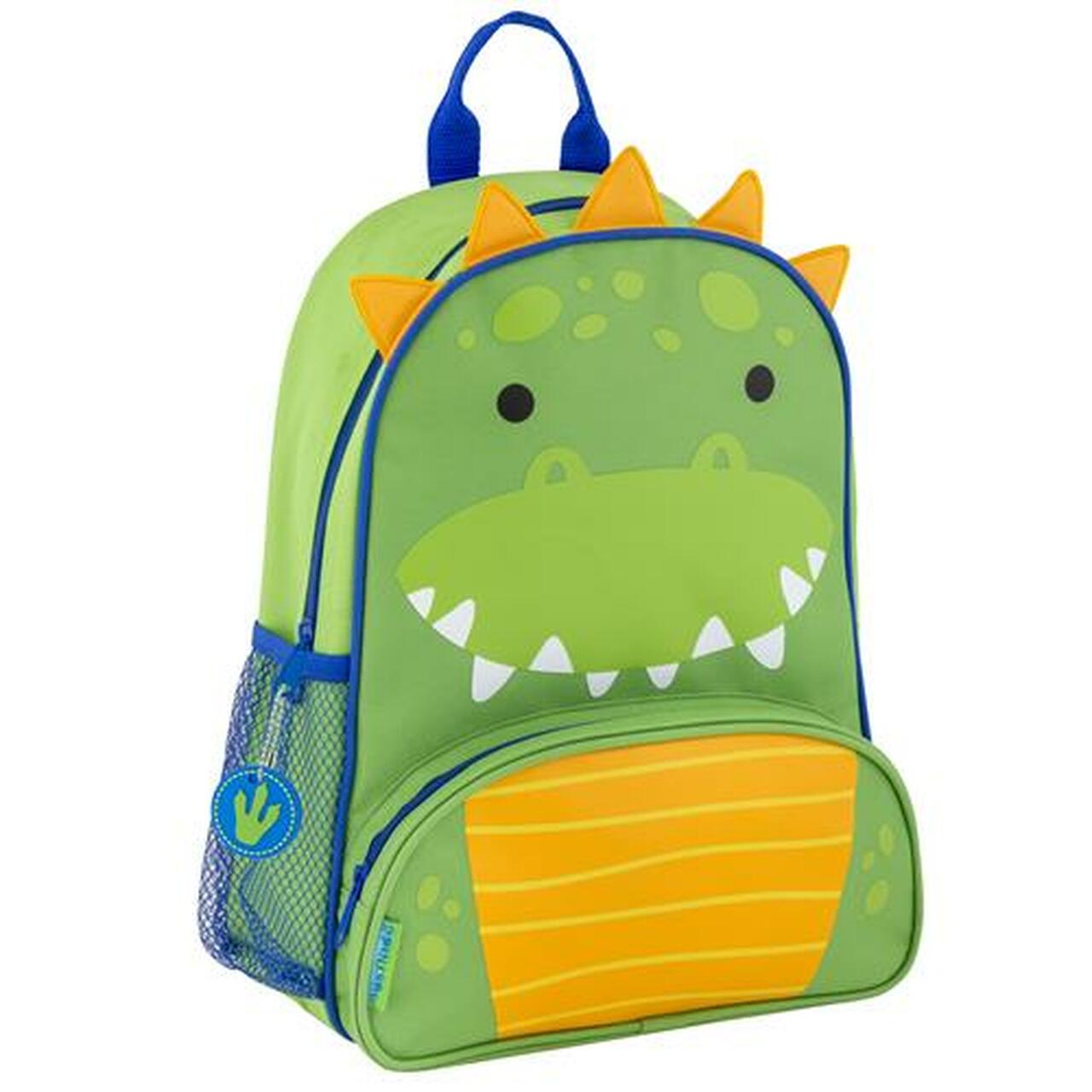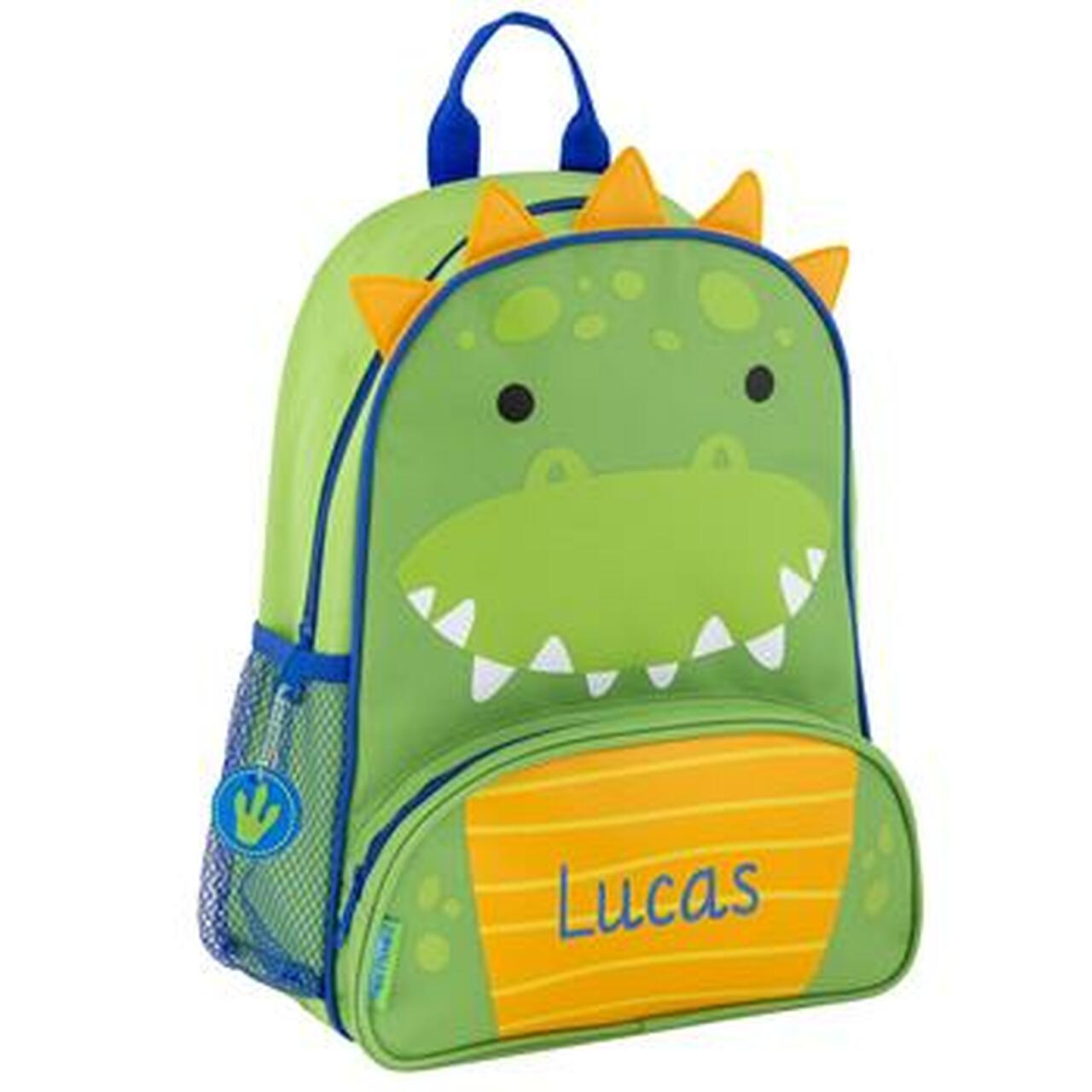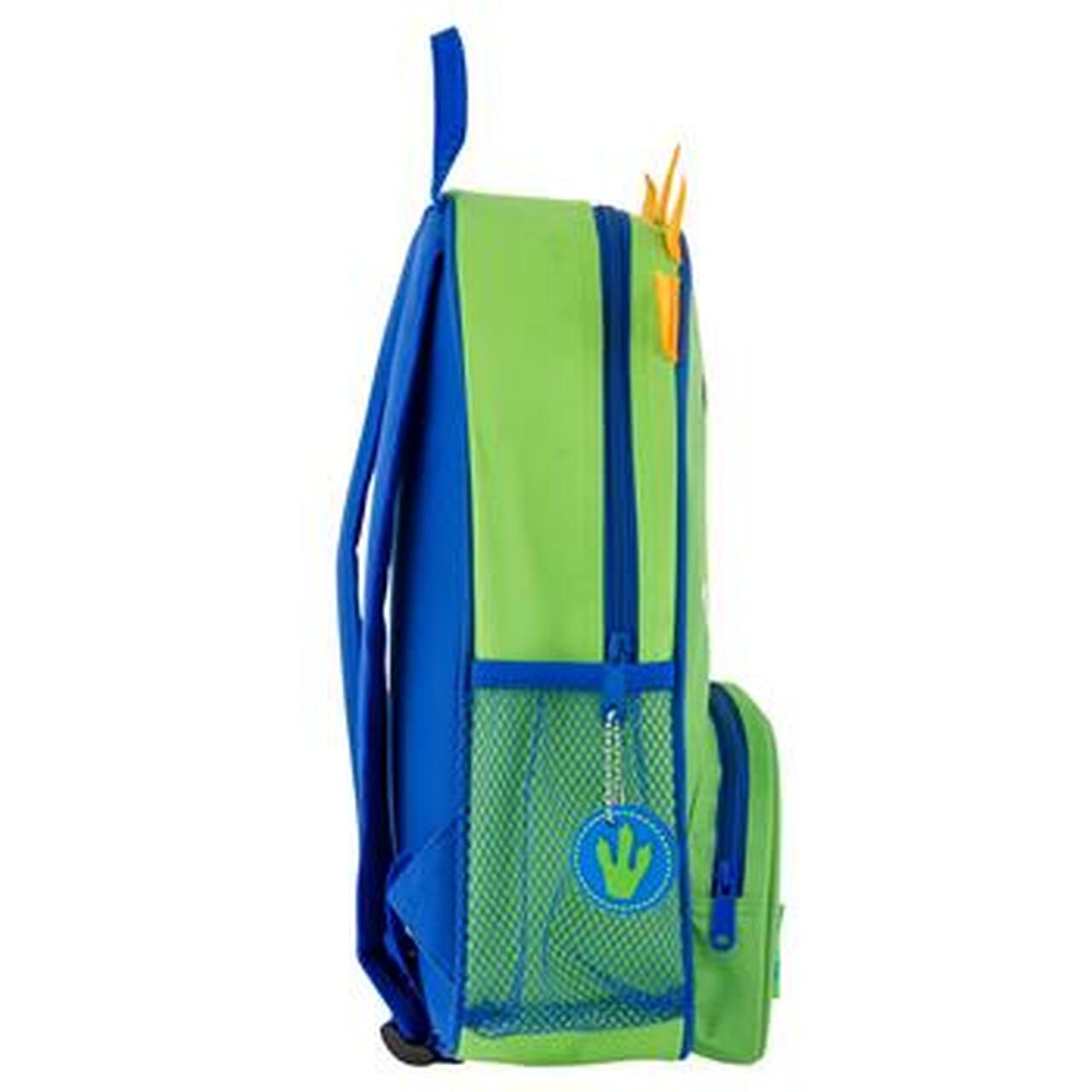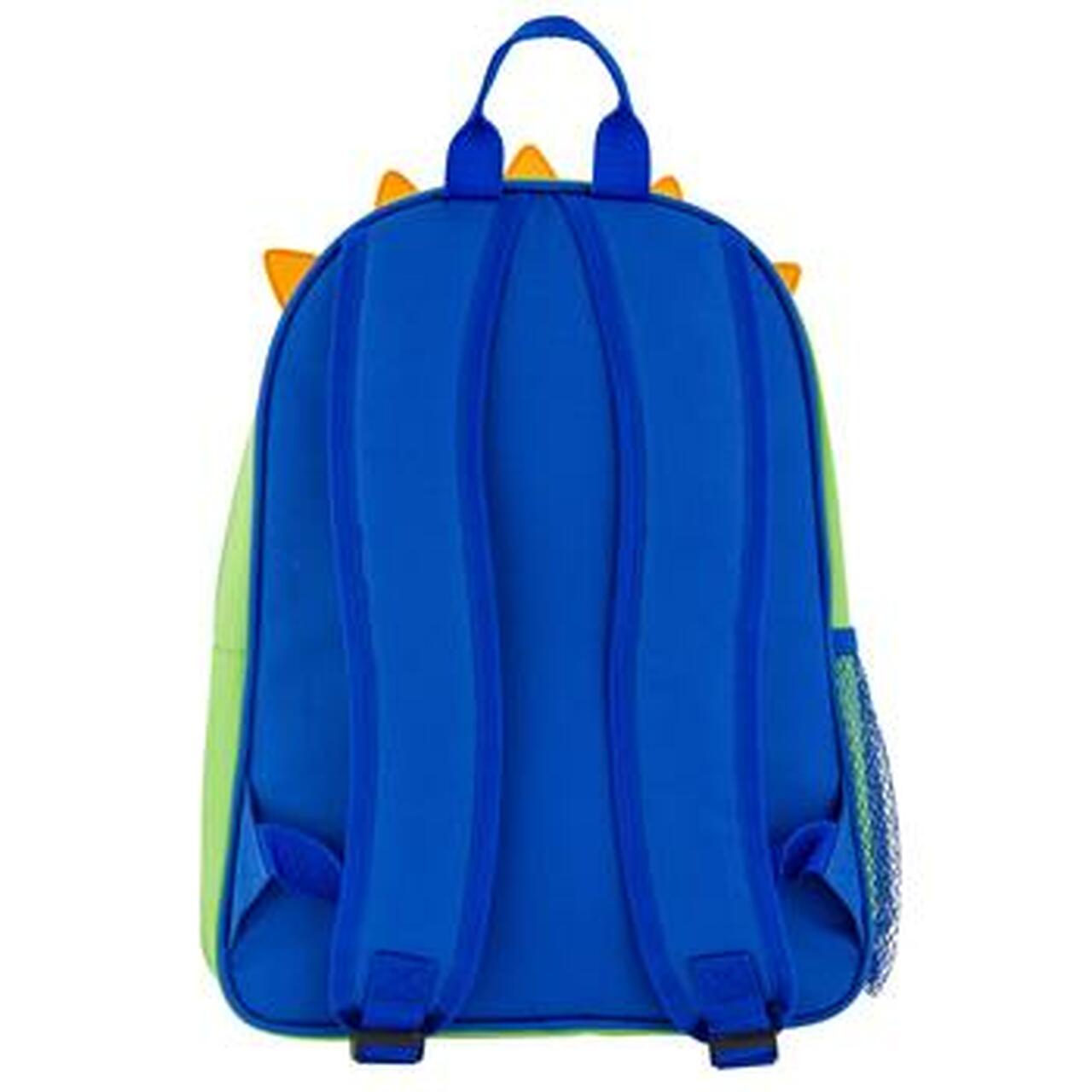 The dino sidekick backpack is the top choice for dinosaur loving boys. The Stephen Joseph sidekick backpack is a durable school bag with two mesh side pockets for holding drink and water bottles. These adorably sweet school backpacks measure approximately 10.5" x 12.75" x 3.5" and are perfect for early elementary school age children.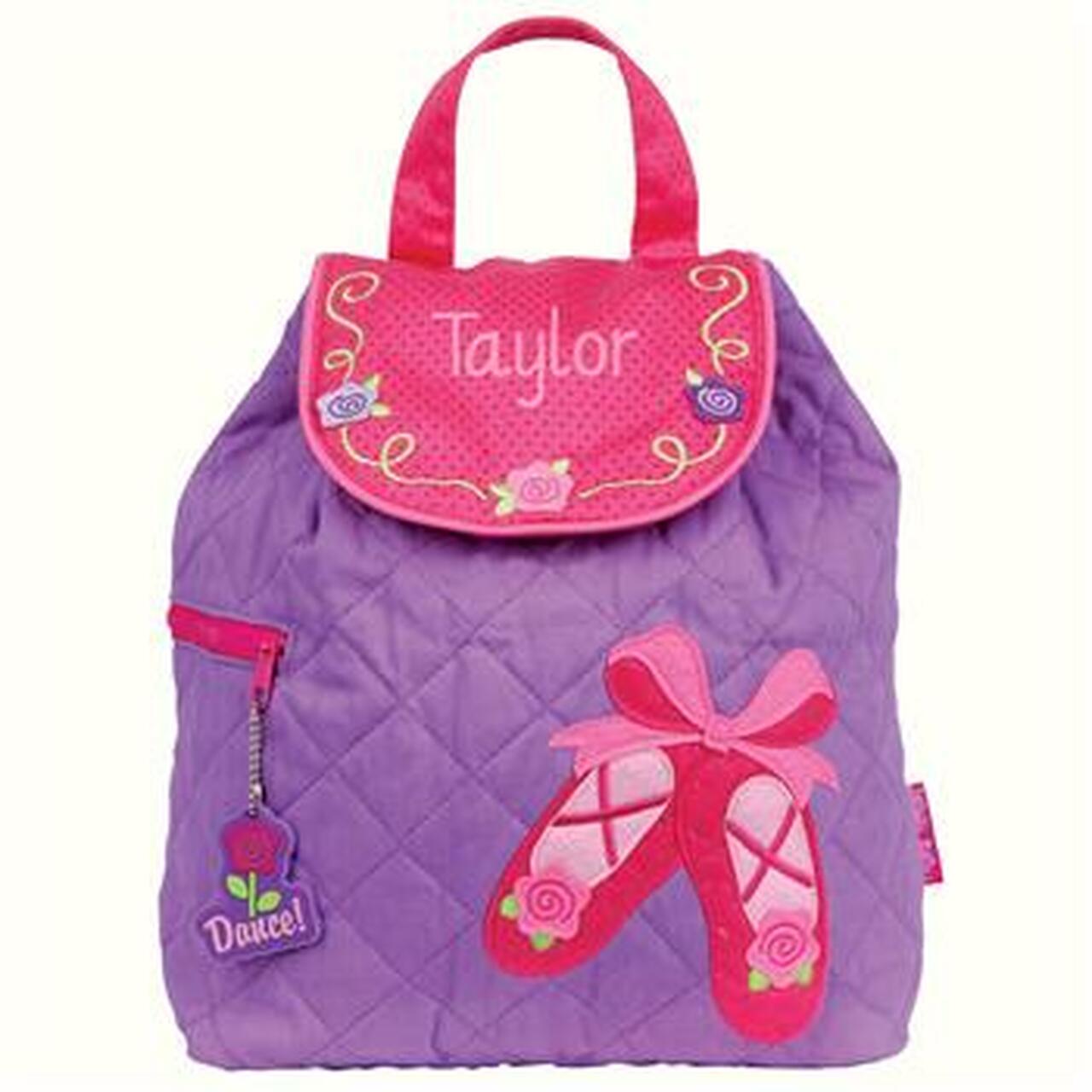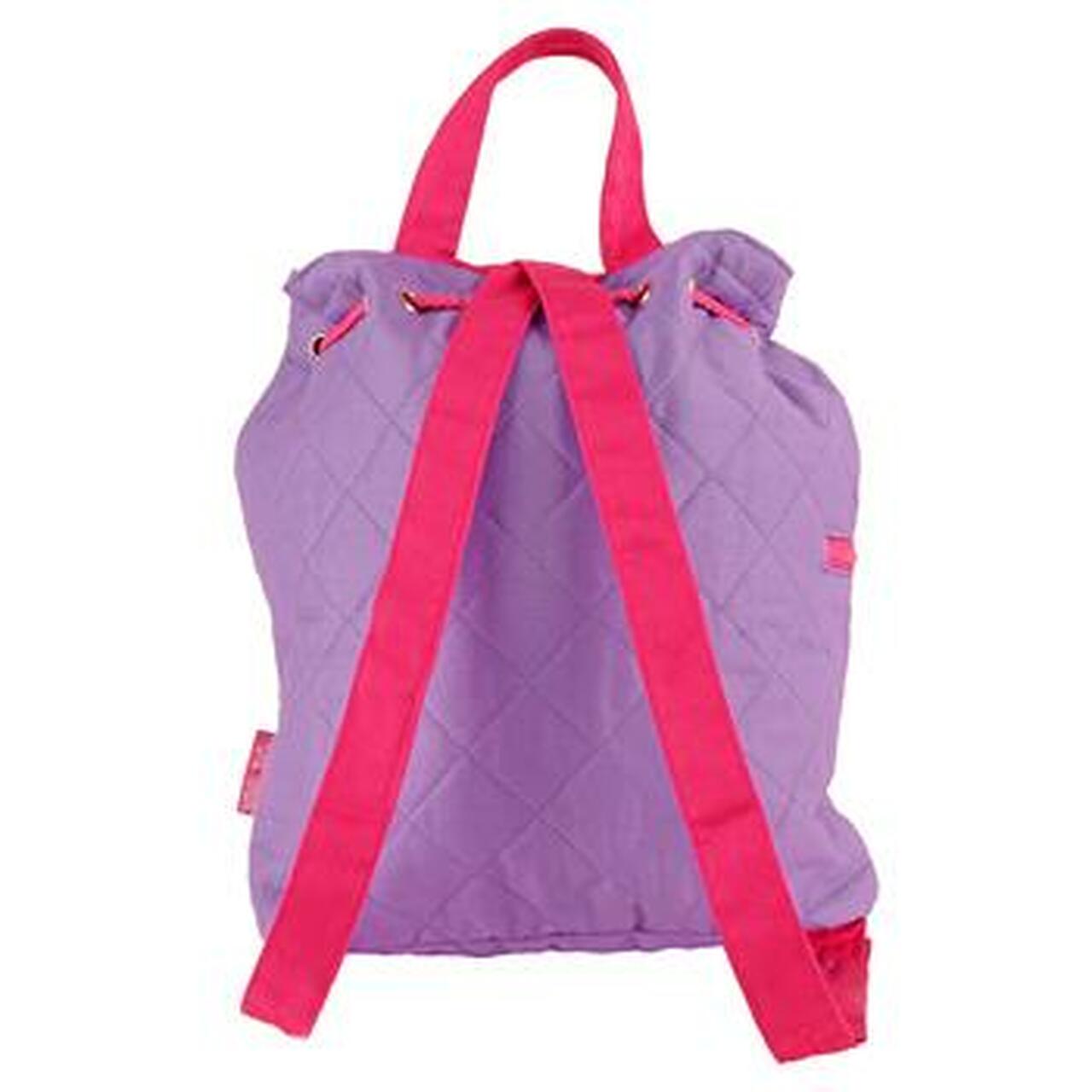 Our preschool little ladies have overwhelmingly selected the smaller and softer Stephen Joseph quilted ballet bag as their backpack of choice. This smaller bag measures about 12" x 13.5" in size and has a magnetic snap and drawstring closure.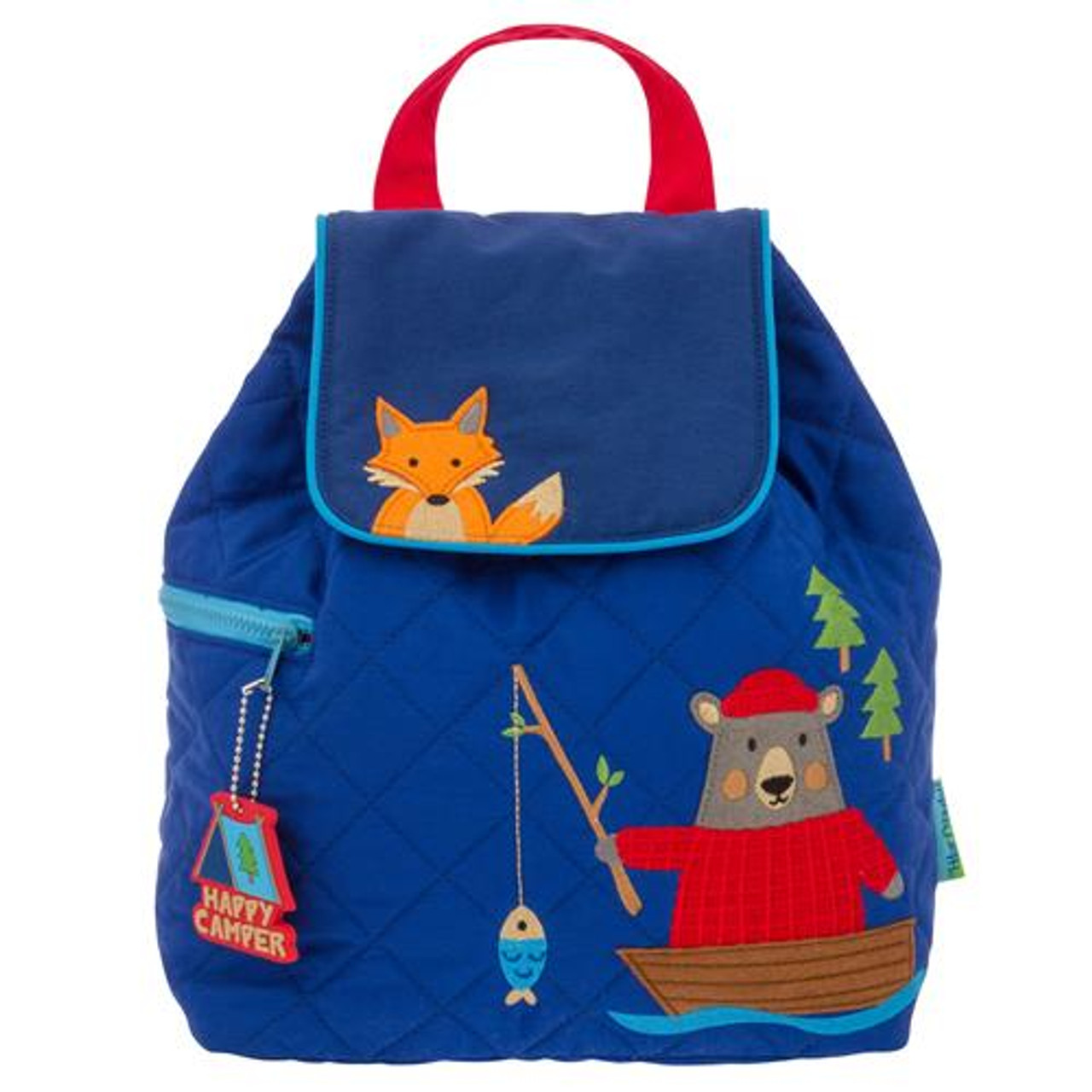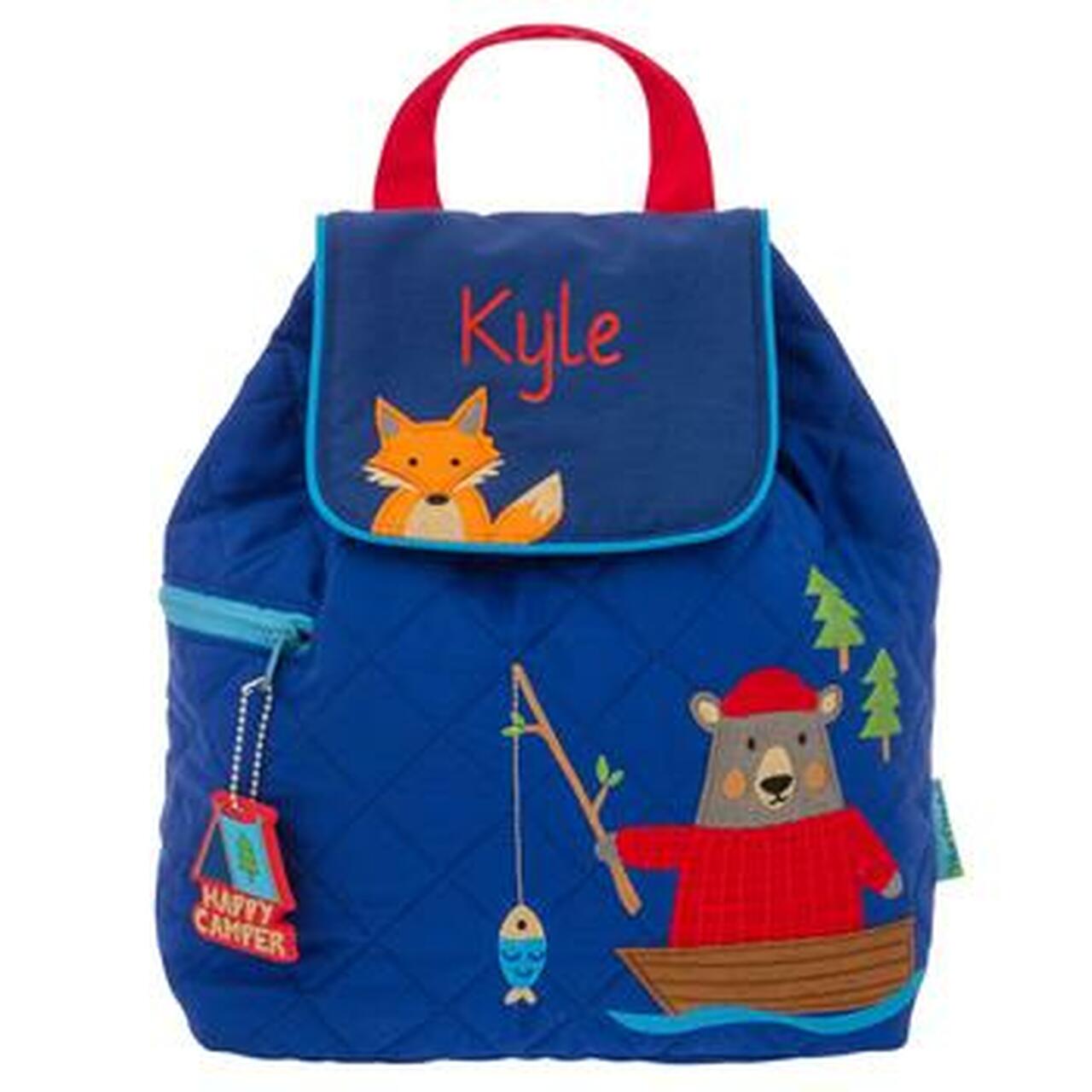 Daycare and preschool boys prefer the outerspace themed quilted backpack with astronaut, rocket, and planets design. The fishing bear design ranks a close second in popularity. The quilted backpacks are extremely durable, made of 100% cotton and machine washable.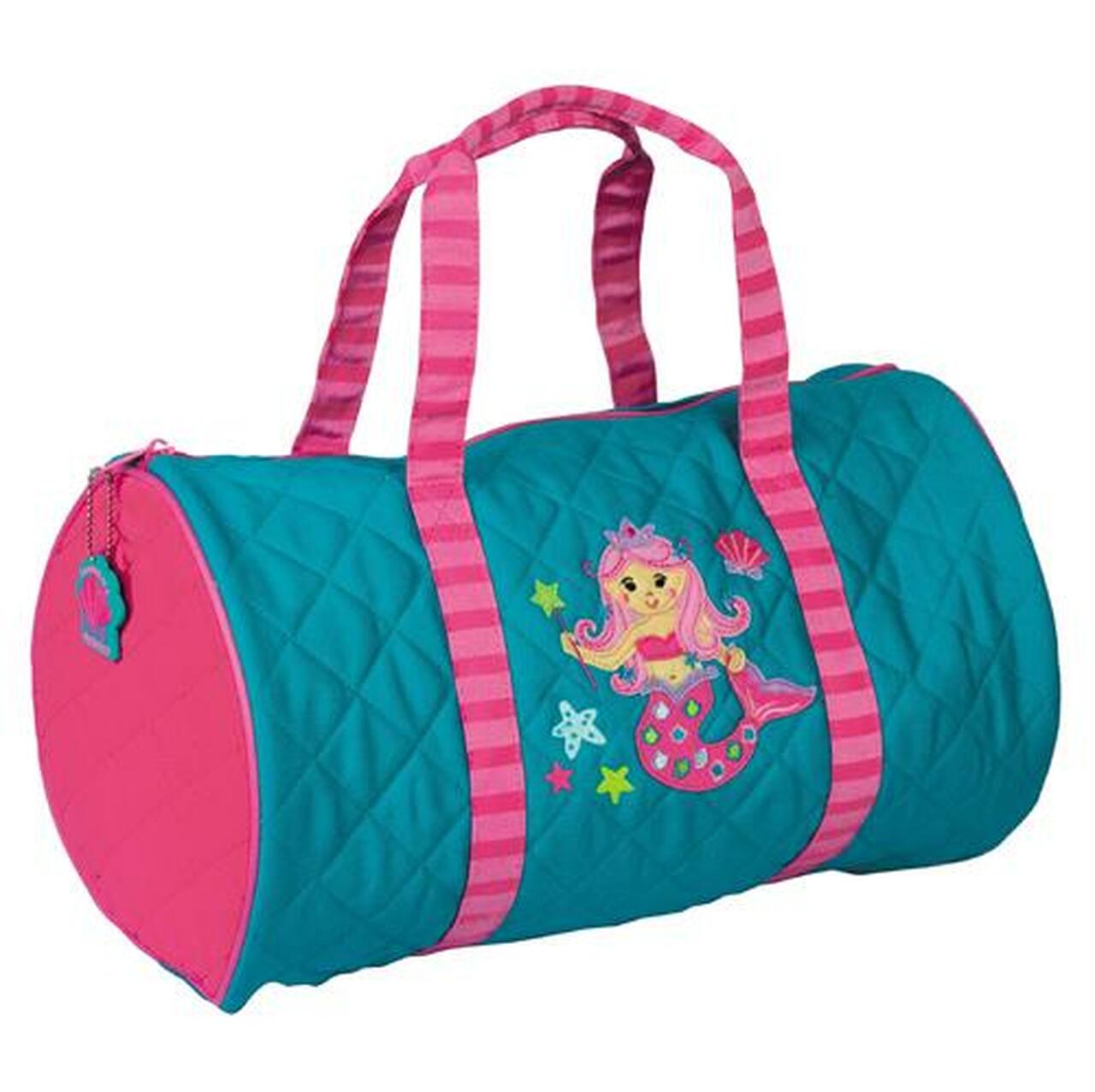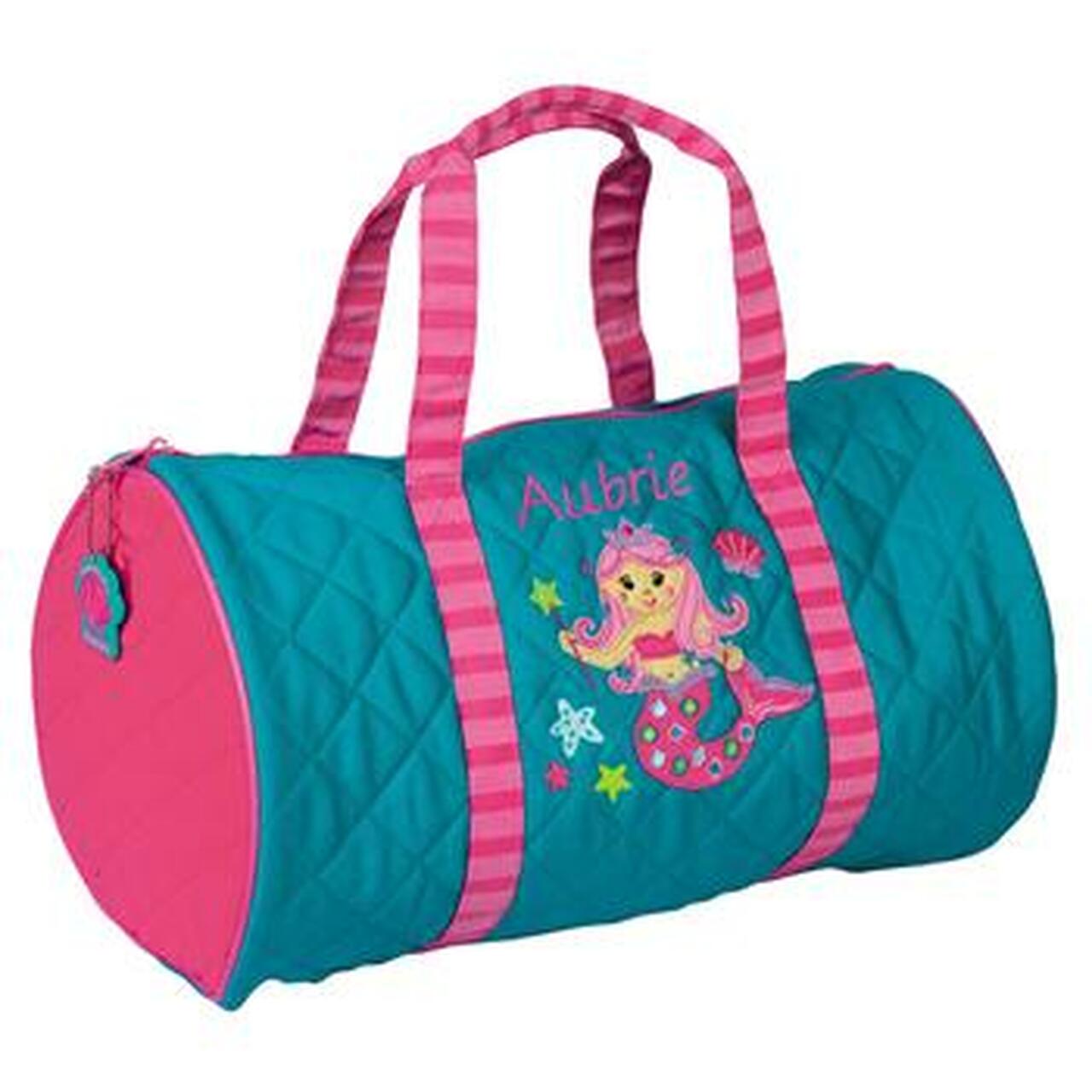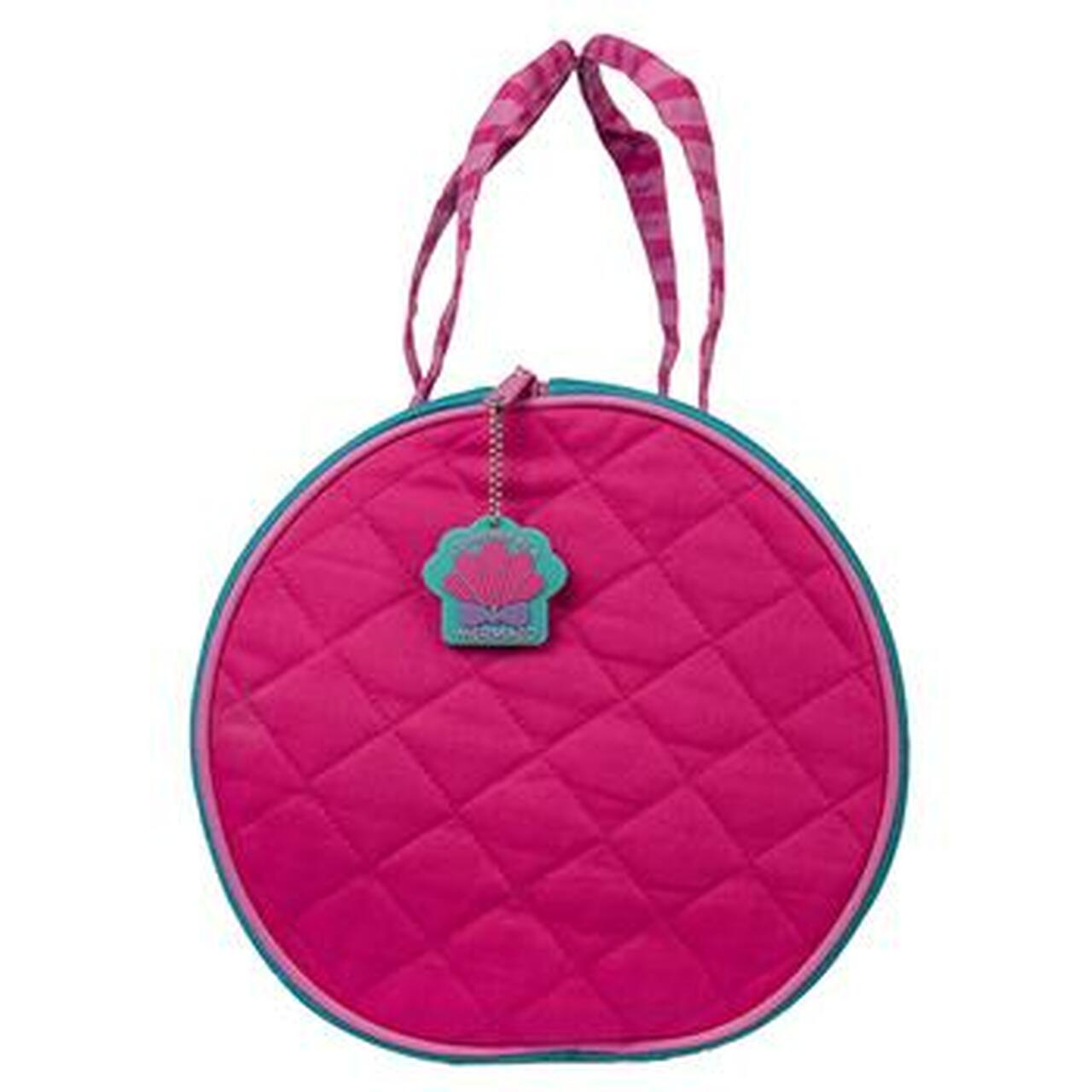 Duffle bags are perfect for hauling gear for after school or extra-curricular activities. The teal and pink mermaid quilted duffle from Stepehen Joseph is a hot item for girls. It measures about 9" x 15" and is perfect for toting items for dance school, swim class, gymnastics and even an overnight or weekend trip to Grandma's and Grandpa's home.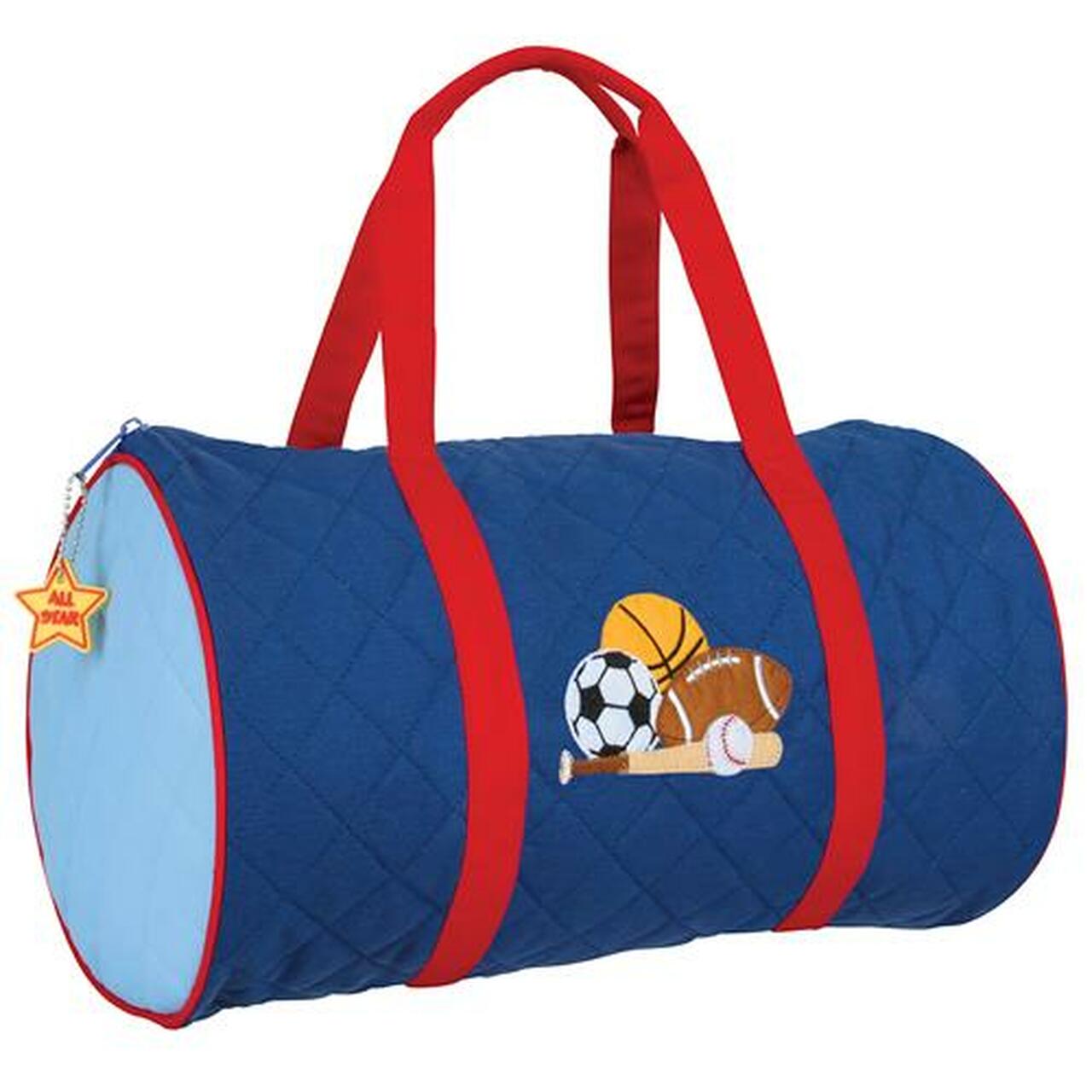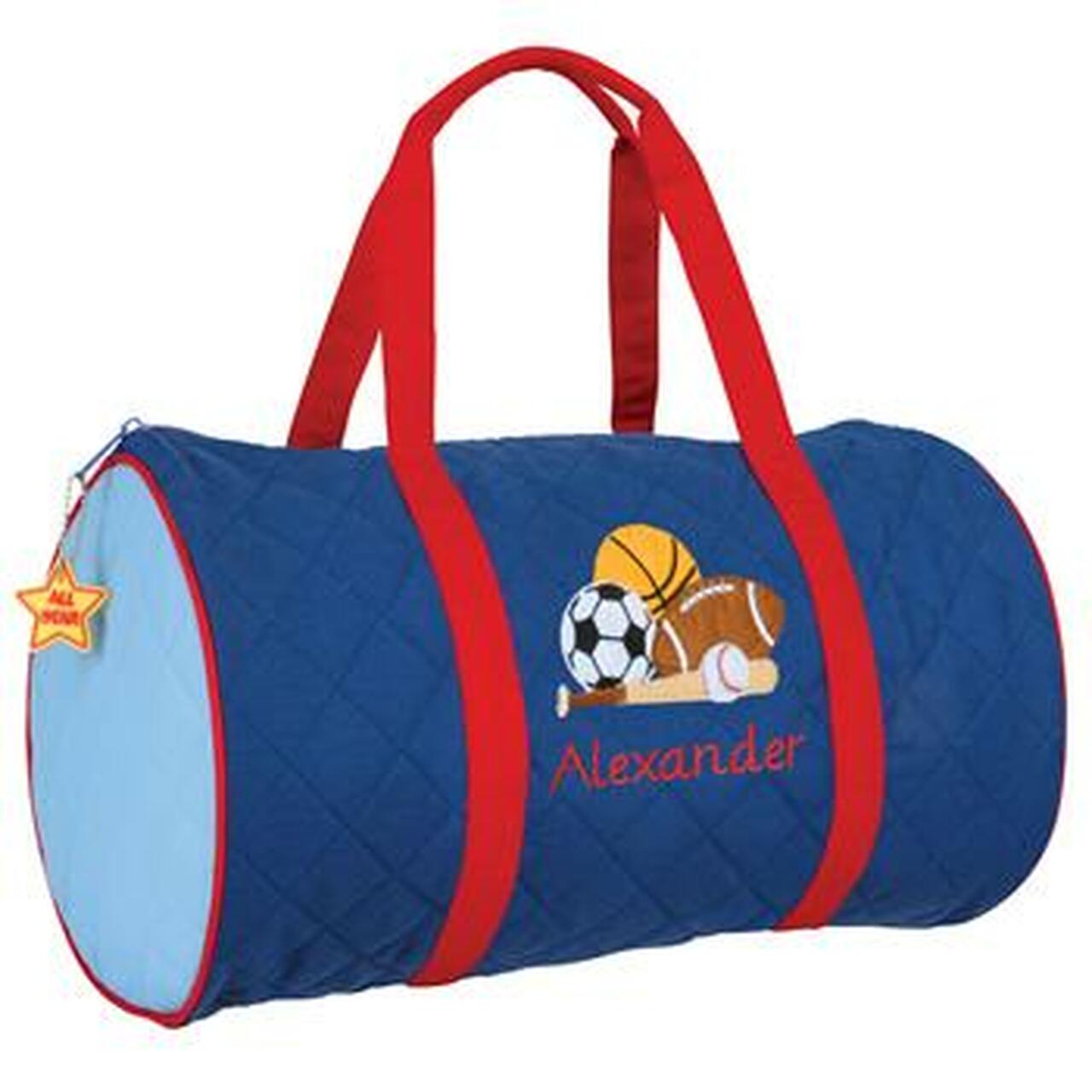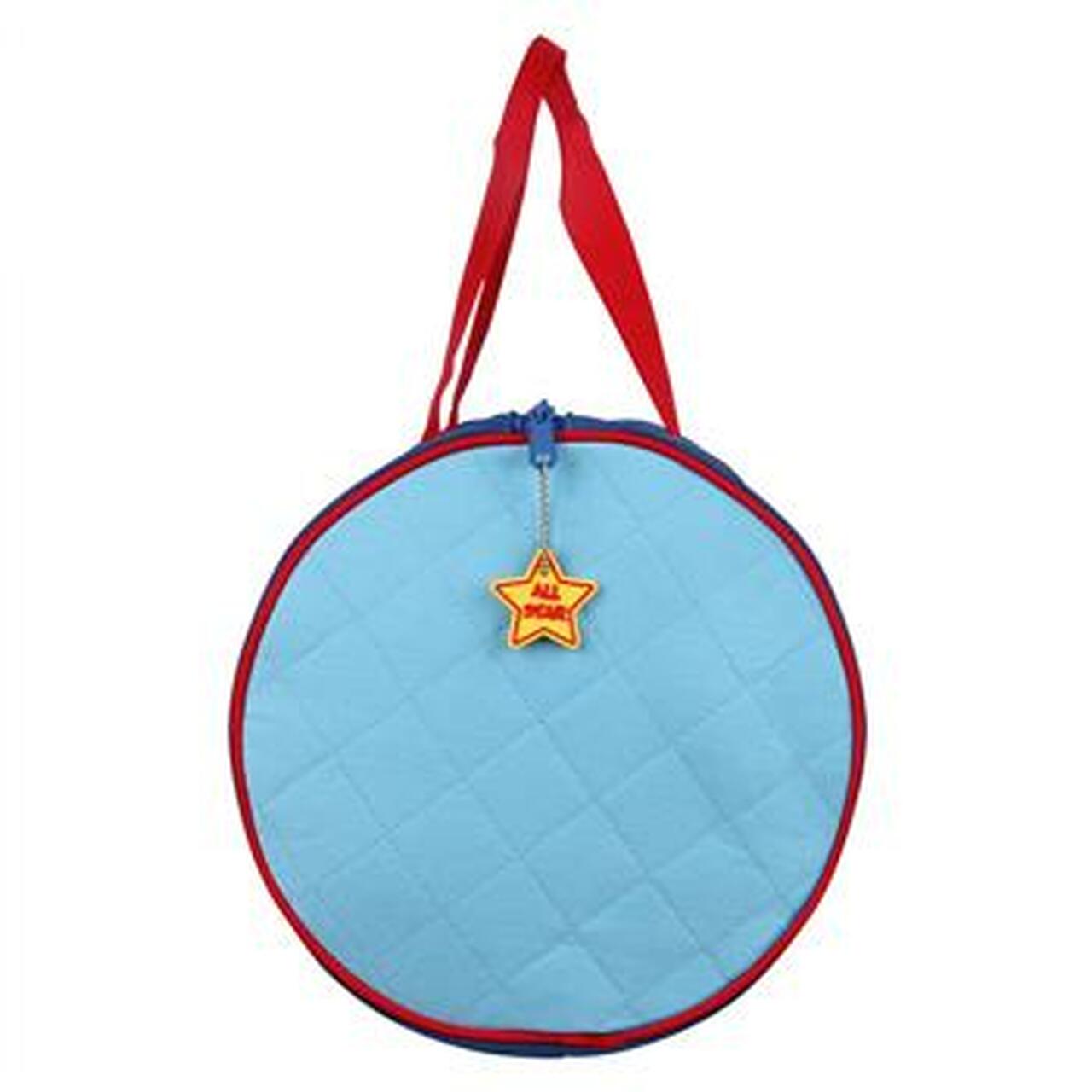 Hands down the sports themed blue and red quilted duffle is the top choice for boys. It's a great way to haul balls, uniforms, gloves or other sporting equipment for your little sports fanatic. The duffle bag is machine washable and has a full-length top zip with coordinating zipper pulls. Zoey's Attic Personalized Gifts offers a variety of Stepehen Joseph styles and we're sure your kiddo will find the perfect one for this upcoming school year!
Recent Posts
Time is running out at Zoey's Attic Personalized Gifts holiday workshop! Our elves are as busy …

A scented candle from Zoey's Attic Personalized Gifts makes the best gift for any occas …

You're blissfully happy and officially engaged! Now it's the time to let family, friends, and bus …