Every year we have requests from teachers far and near for new back to school designs to add to their teaching wardrobe. Zoey's Attic Personalized Gifts is pleased to oblige and offer new designs for back-to-school 2022! A few of our newest styles feature colorful retro 80's "groovy" text with an adorable smiley face daisy. Throwback tie dye and rainbow designs are also new and very popular this back-to-school season!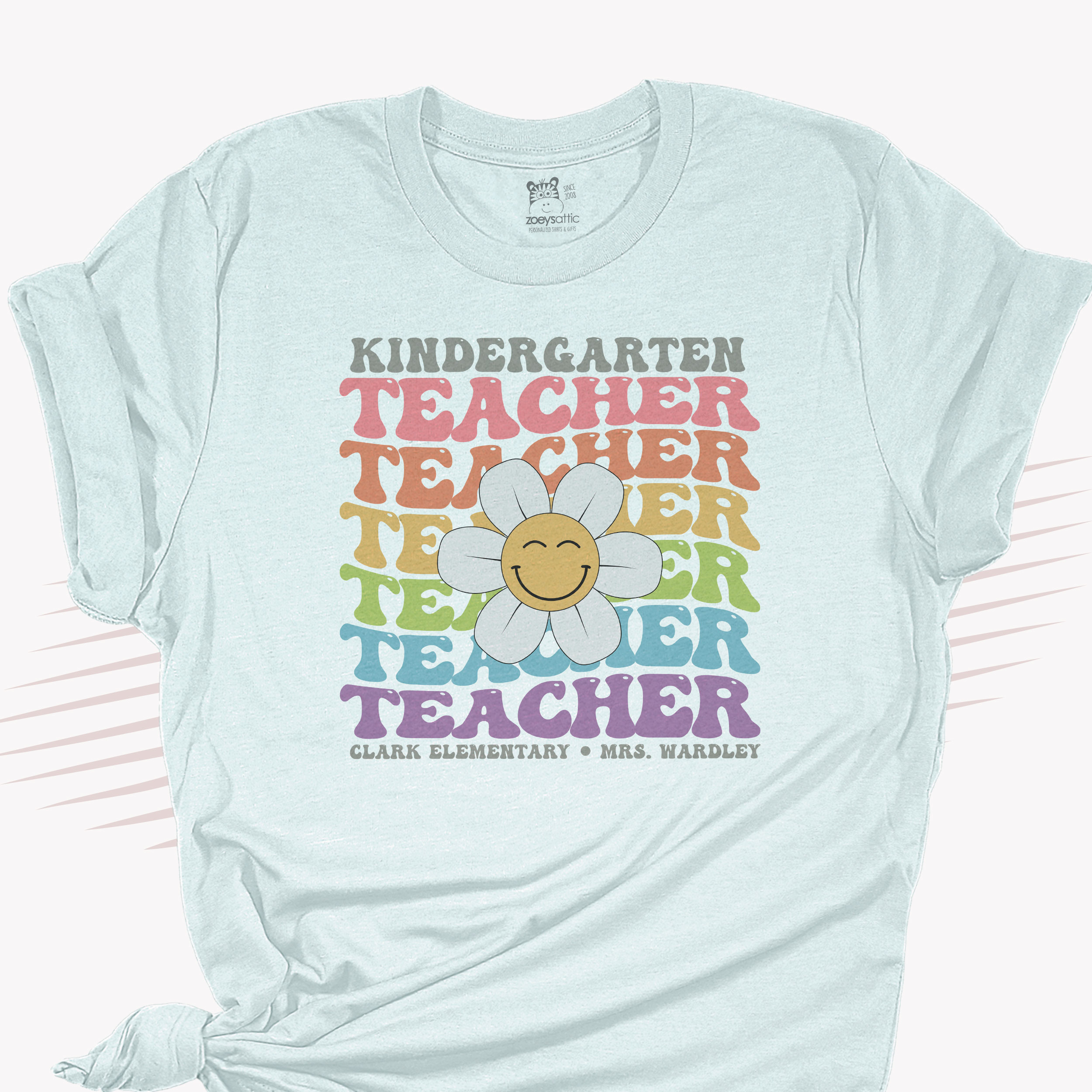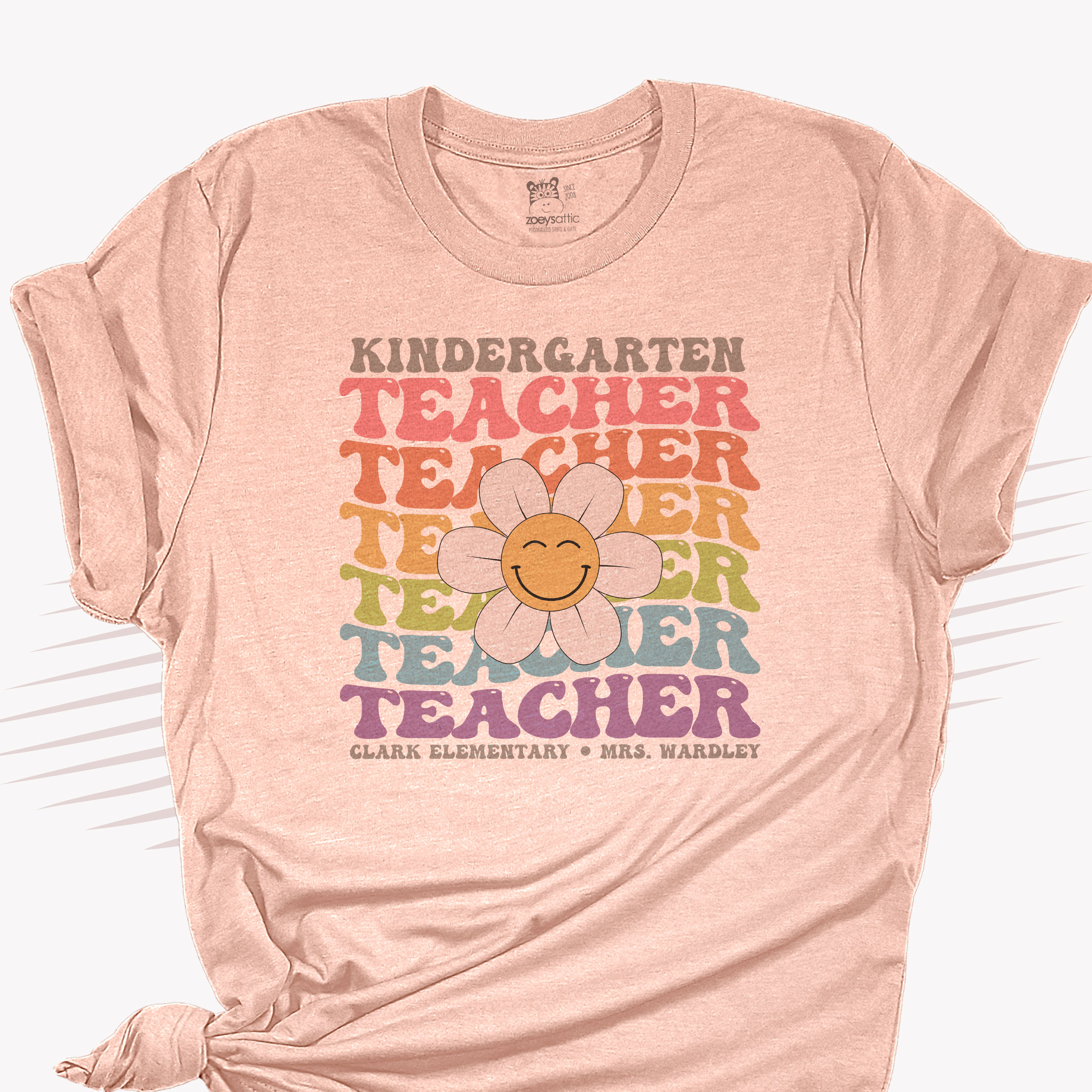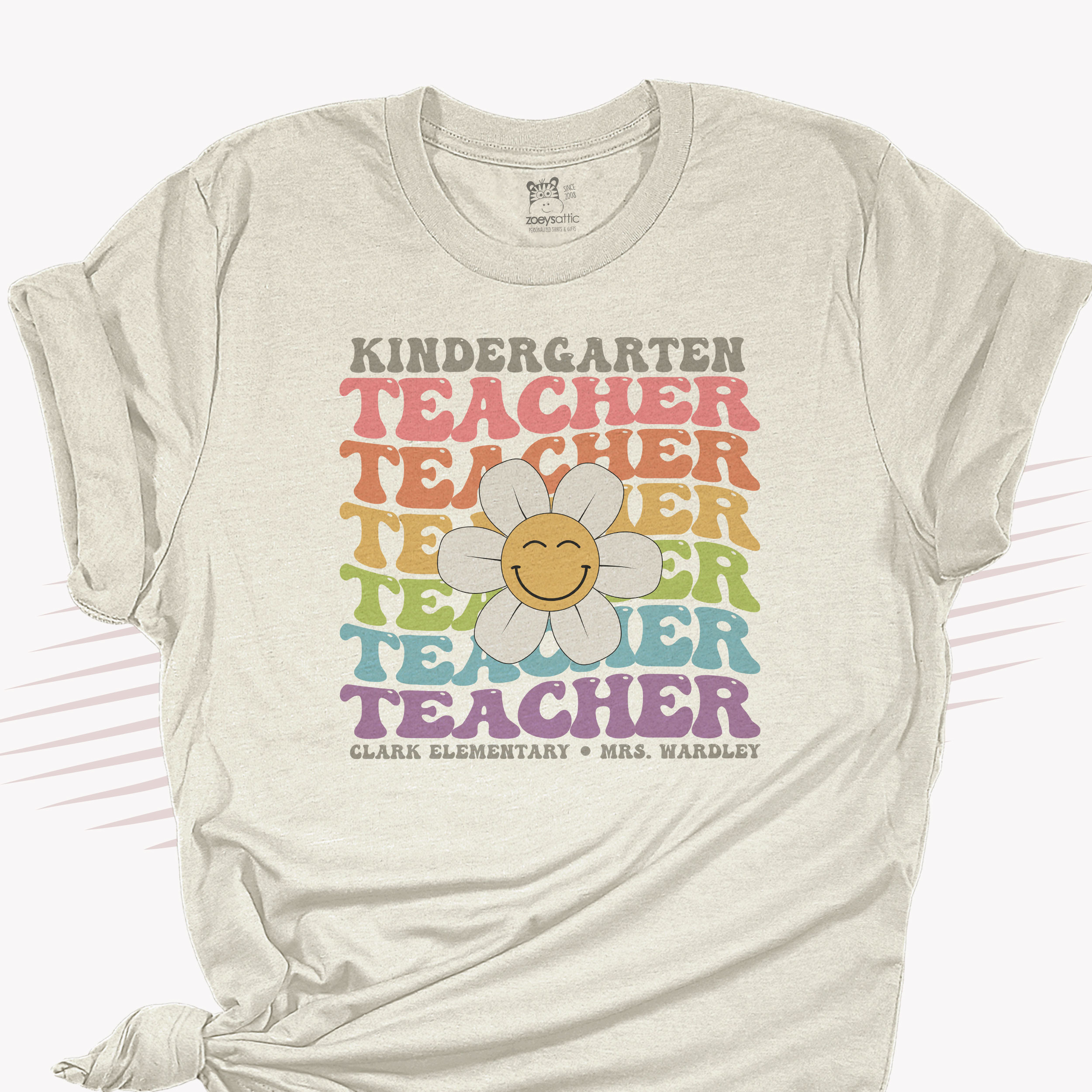 Our "teacher" smiling daisy face tee can be customized for any grade level or with any wording such as "Resource", "Physical Ed", "Reading Specialist", or whatever your title may be. Our super soft unisex cut t-shirt (typically 3001 bella or sometimes 64000 Gildan Softstyle) has a great fit and feel and is very comfortable too! This style shirt is available in a variety of colors including white, ice blue, heather peach, and heather cement.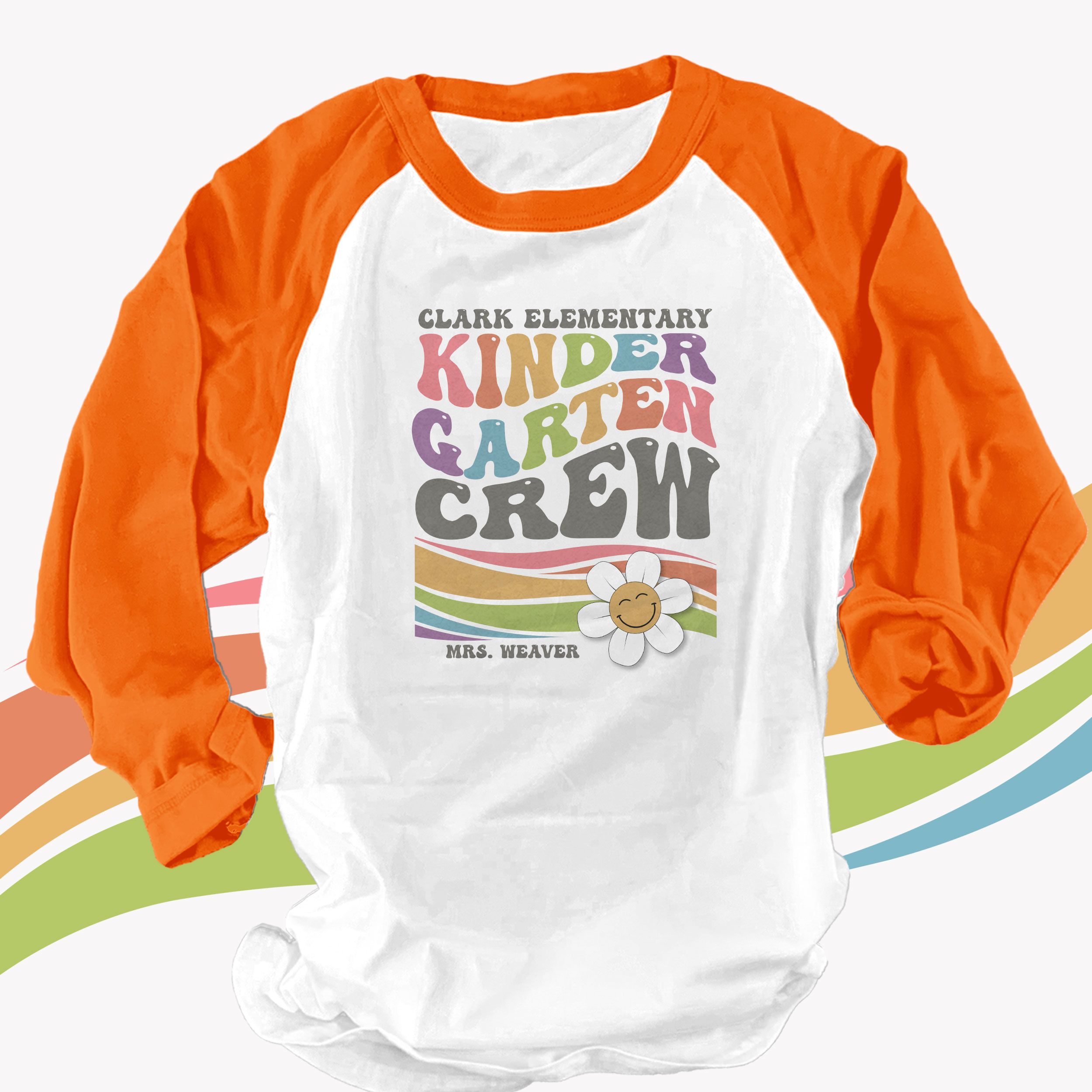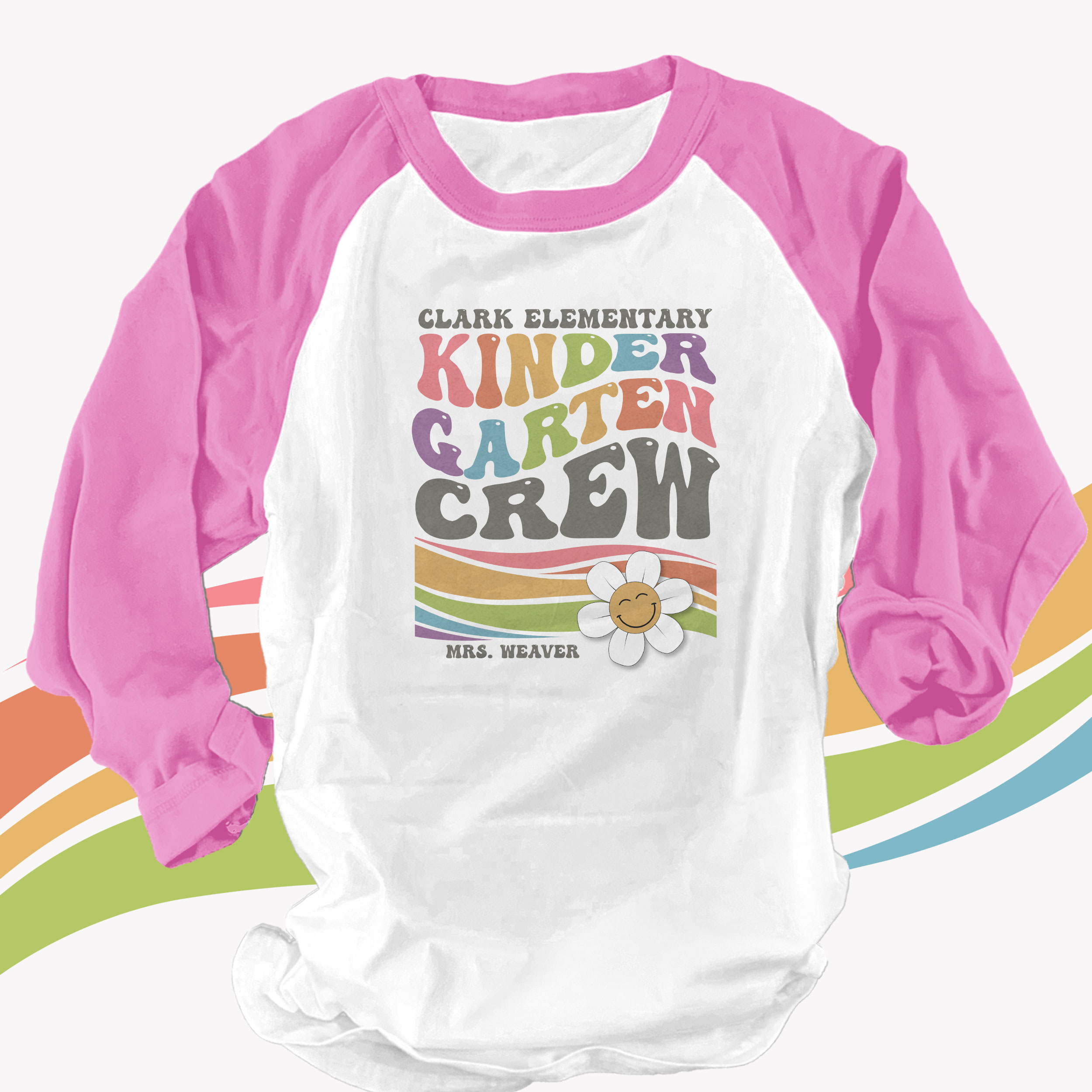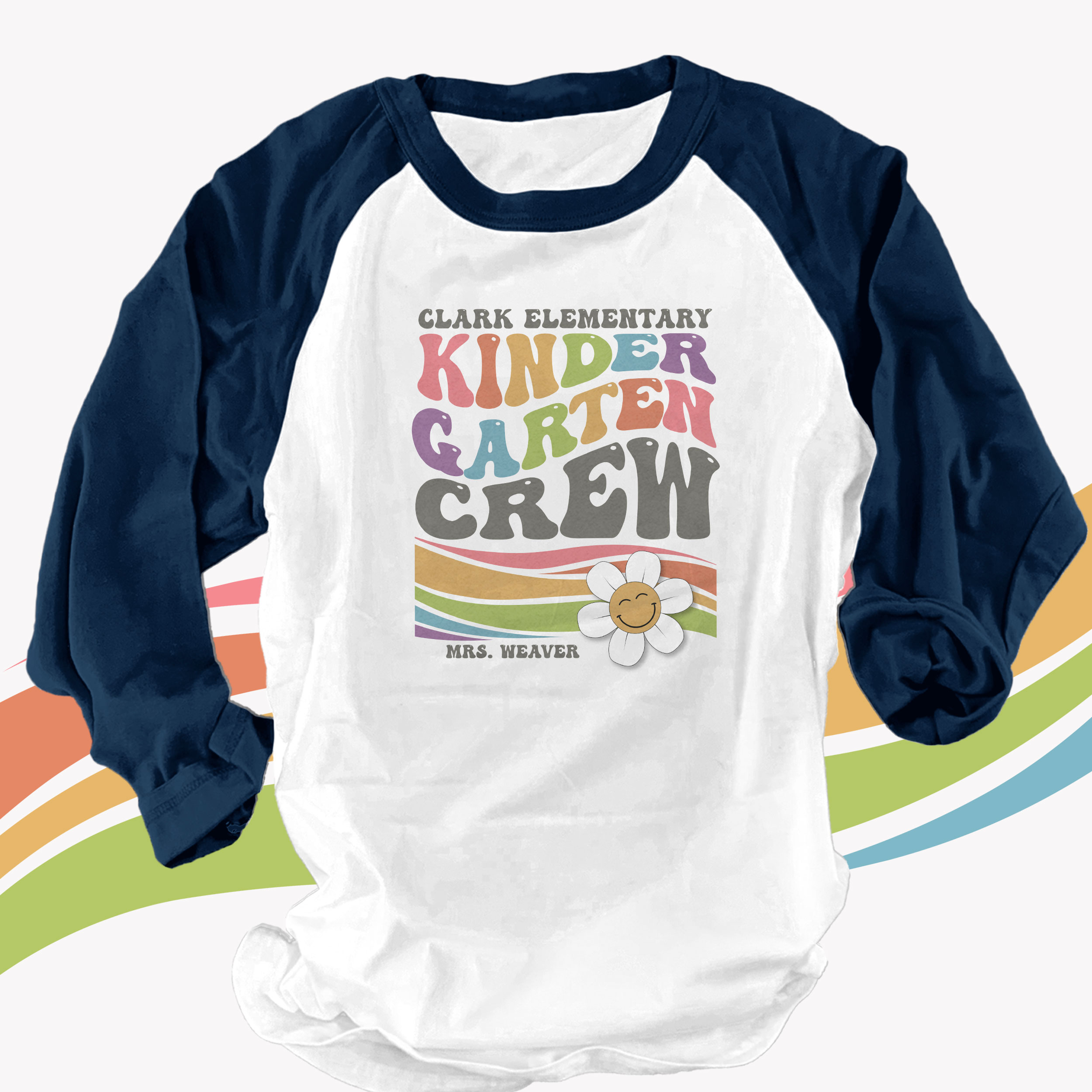 Our new "KinderGartenCrew" raglan style shirt for teachers is a winner! Teaching teams love this new colorful wavy text design! The shirt can also be personalized with any grade level, school and teacher's names, or whatever wording you might need! The unisex adult raglan shirts are available in a variety of sleeve colors including navy, royal blue, black, red, bright pink, bright orange, forest green, and purple.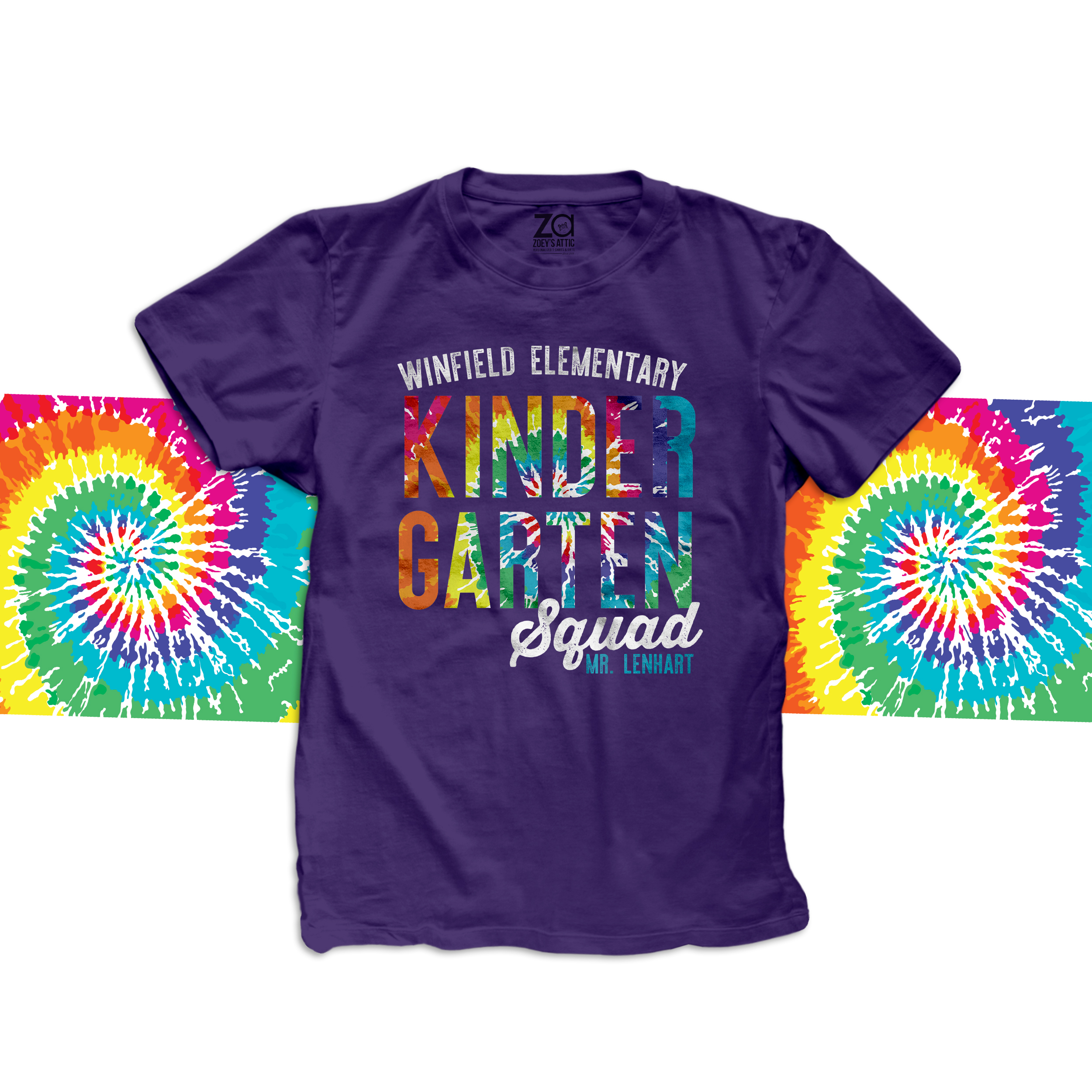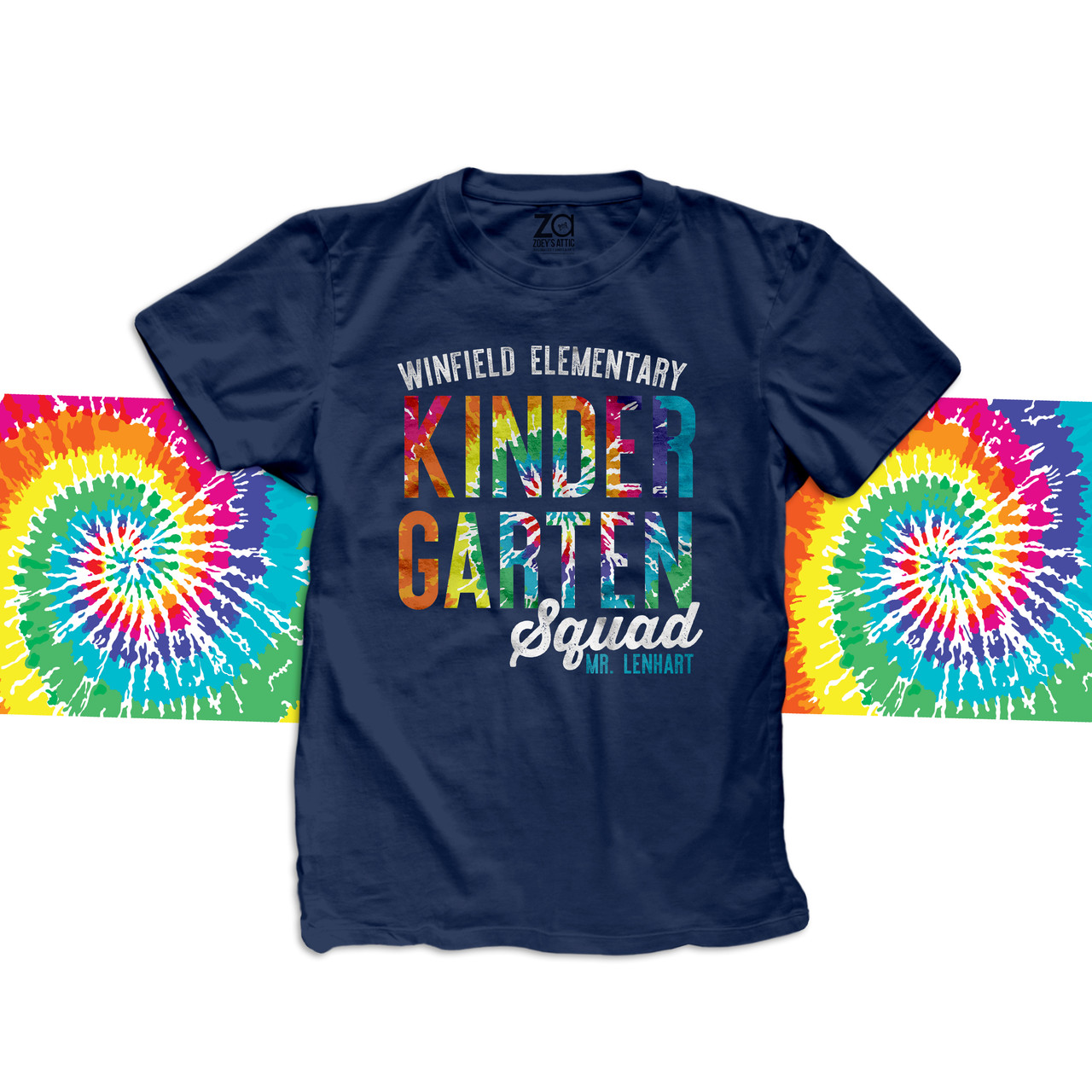 And those "older" or should I say "more experienced" teachers have been thrilled with this popular 70's tie dye design text on a dark tee. Shirt color options include navy, black, purple, heather navy, dark pink, and teal. These "squad" shirts make a great choice for teaching teams for any grade level.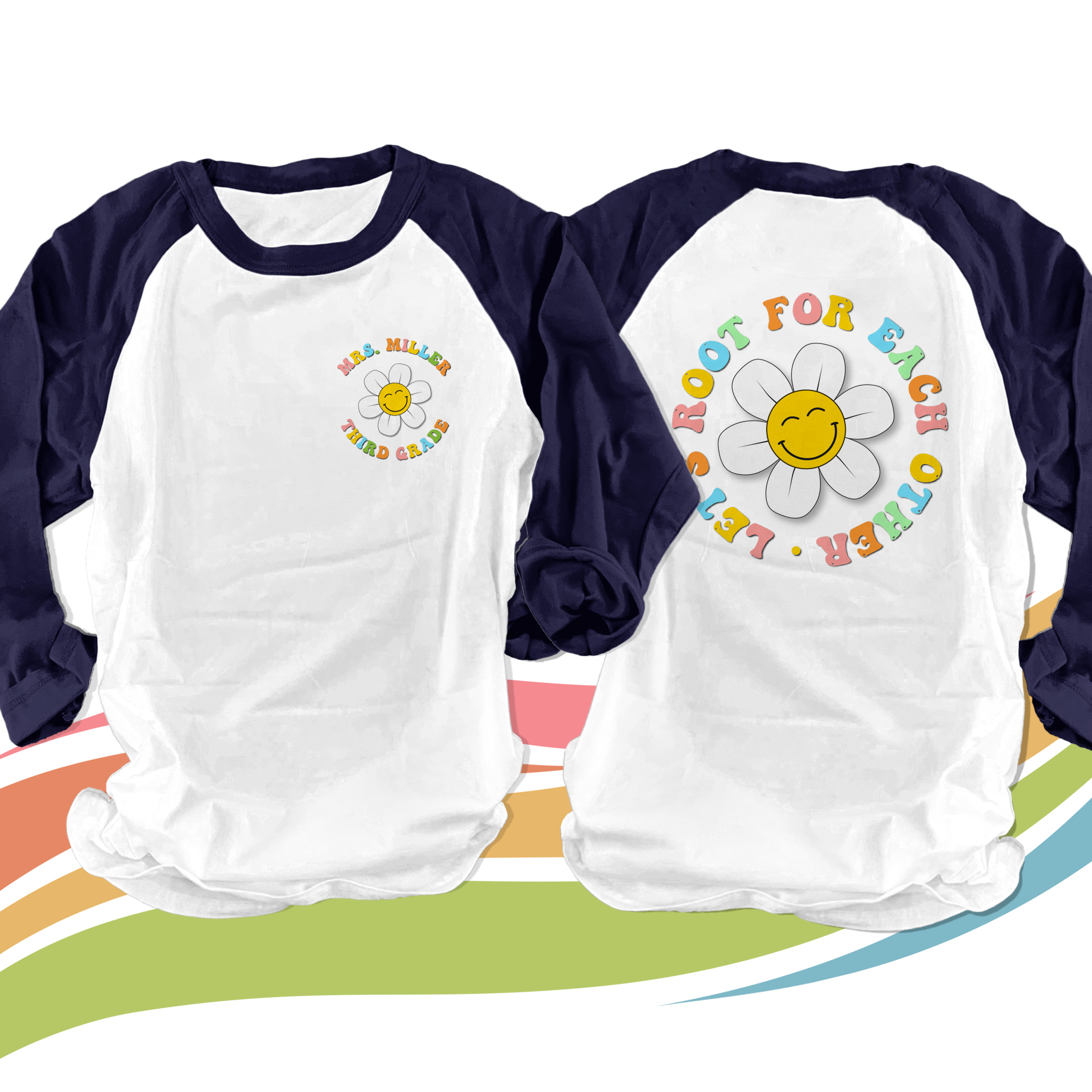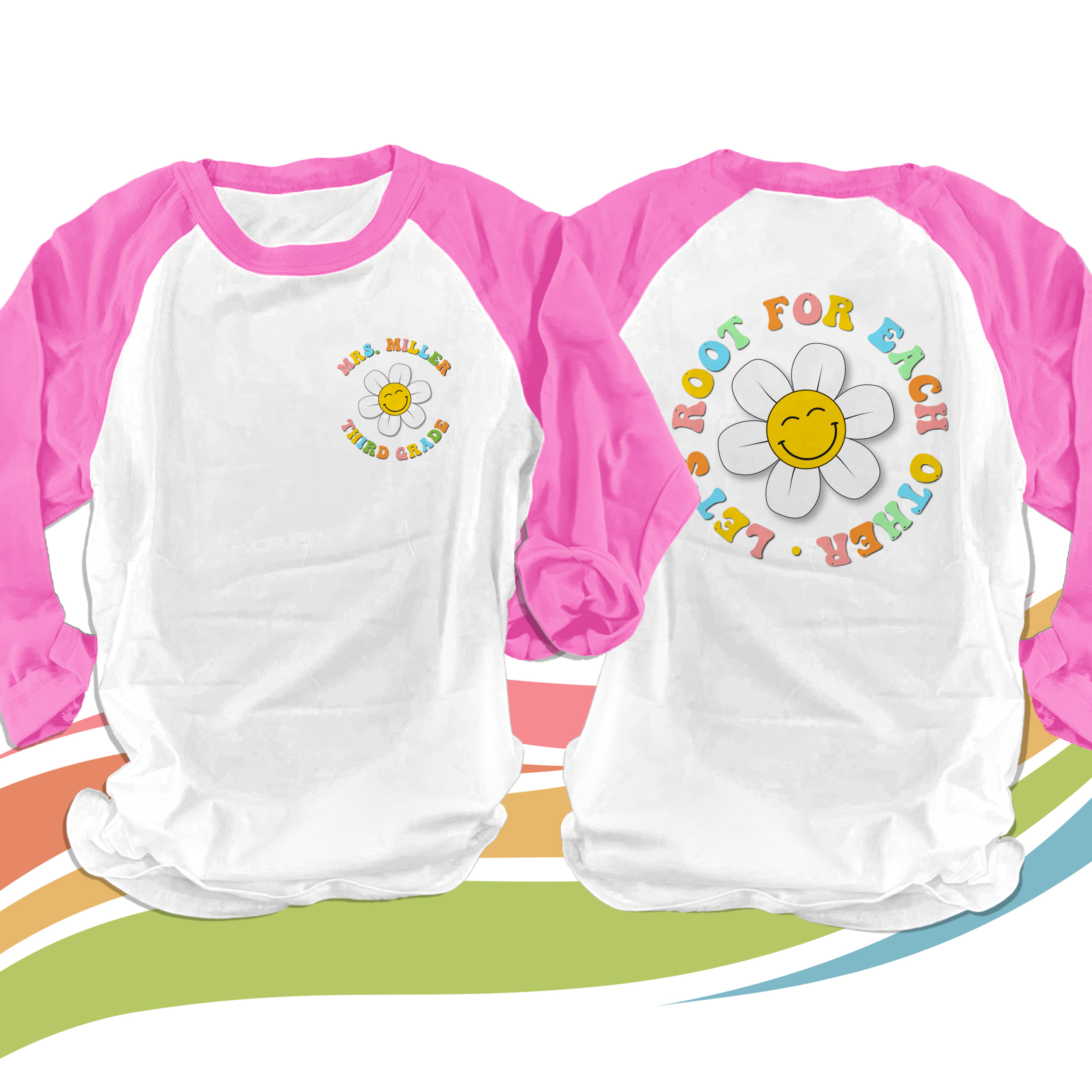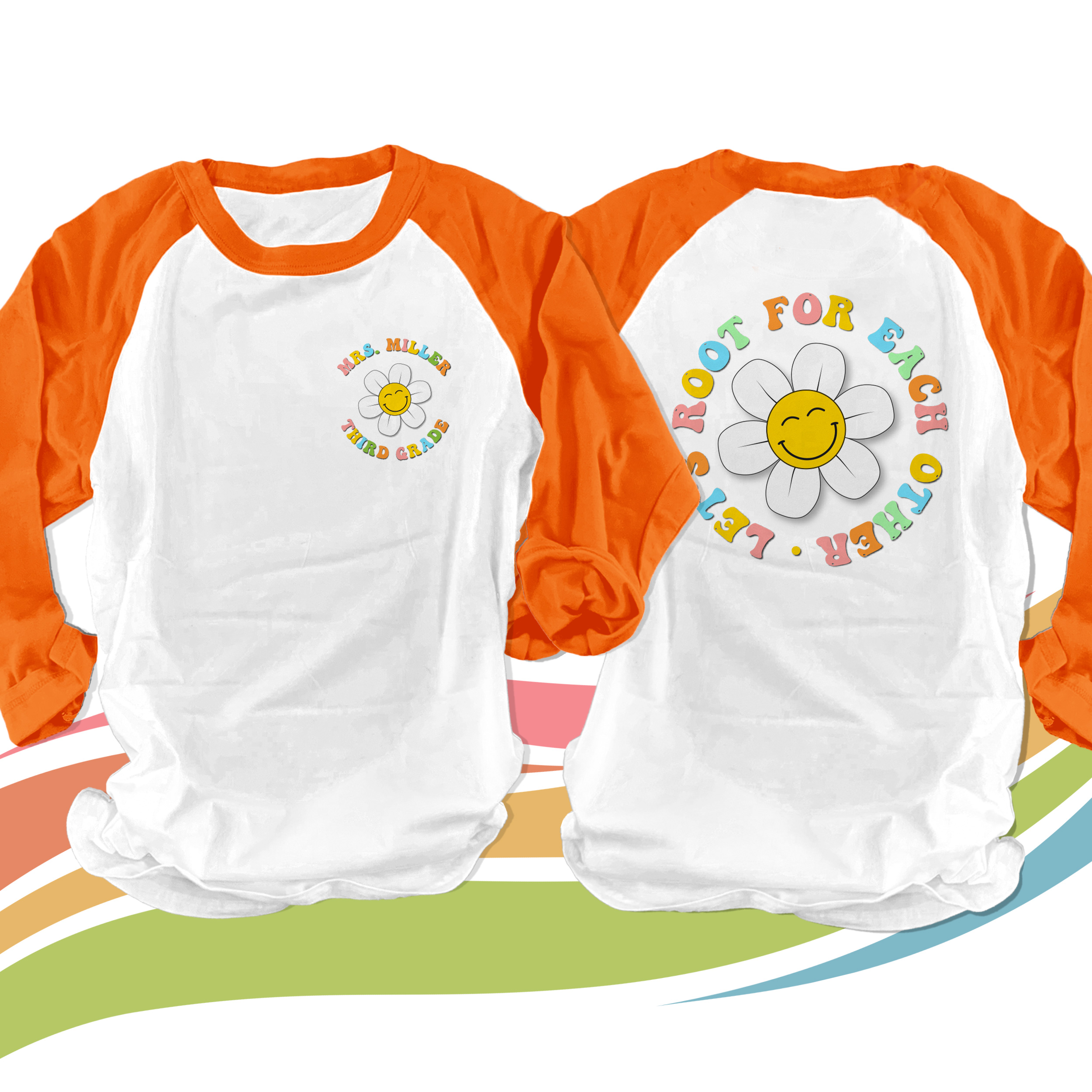 Absolutely love this new smiling daisy "Let's Root For Each Other" design on an adult unisex raglan style shirt. It has the best message for students! This design has both front and back printing and is personalized with the teacher's name and grade level. Our adult raglan shirts are unisex basic men's sized raglan shirts and not fitted women's tees. You will want to review the size chart before purchasing to assure you order the size that works best for you. Many of our happy customers love the style and comfort of this fit. However, if this is not your style, please be sure to contact us for additional options.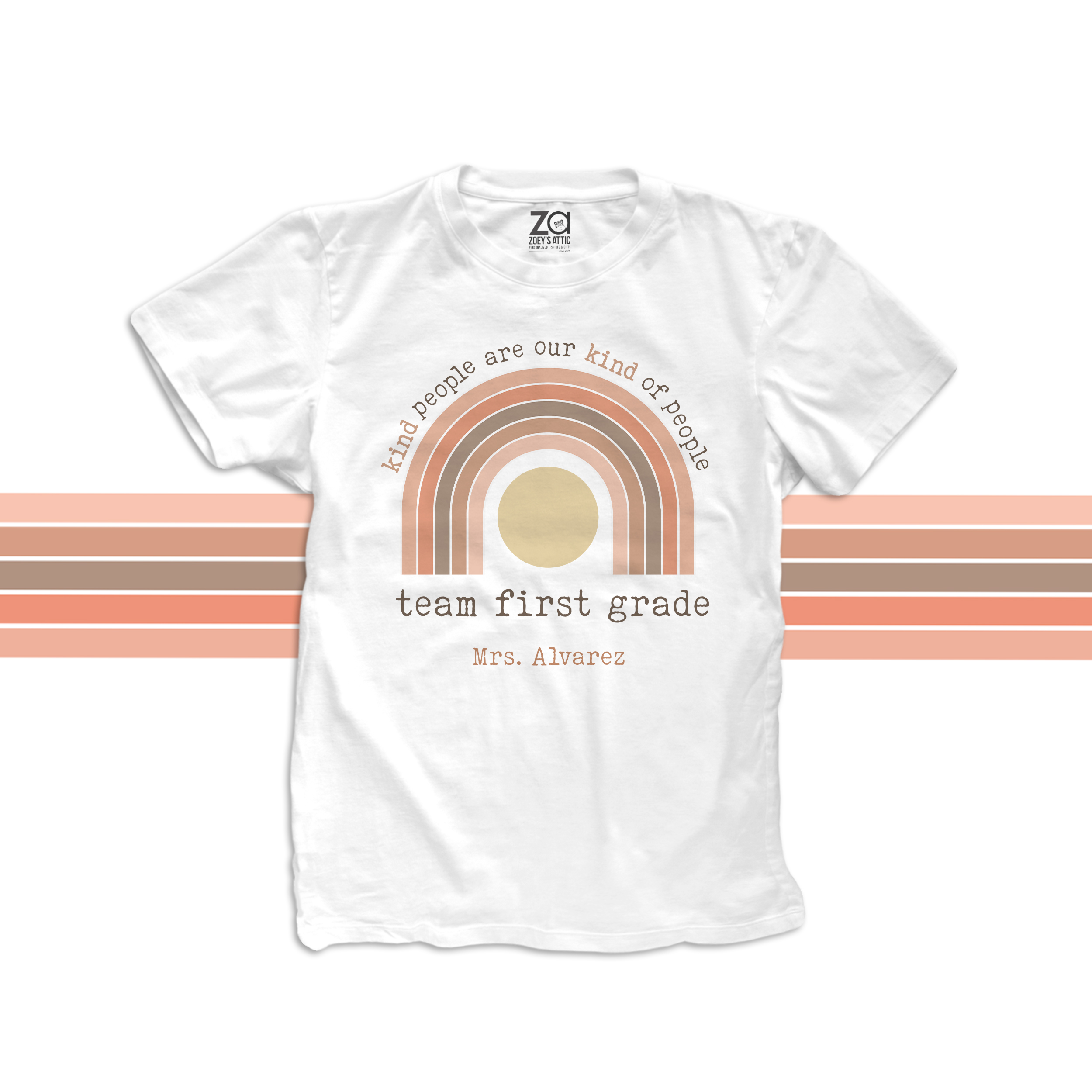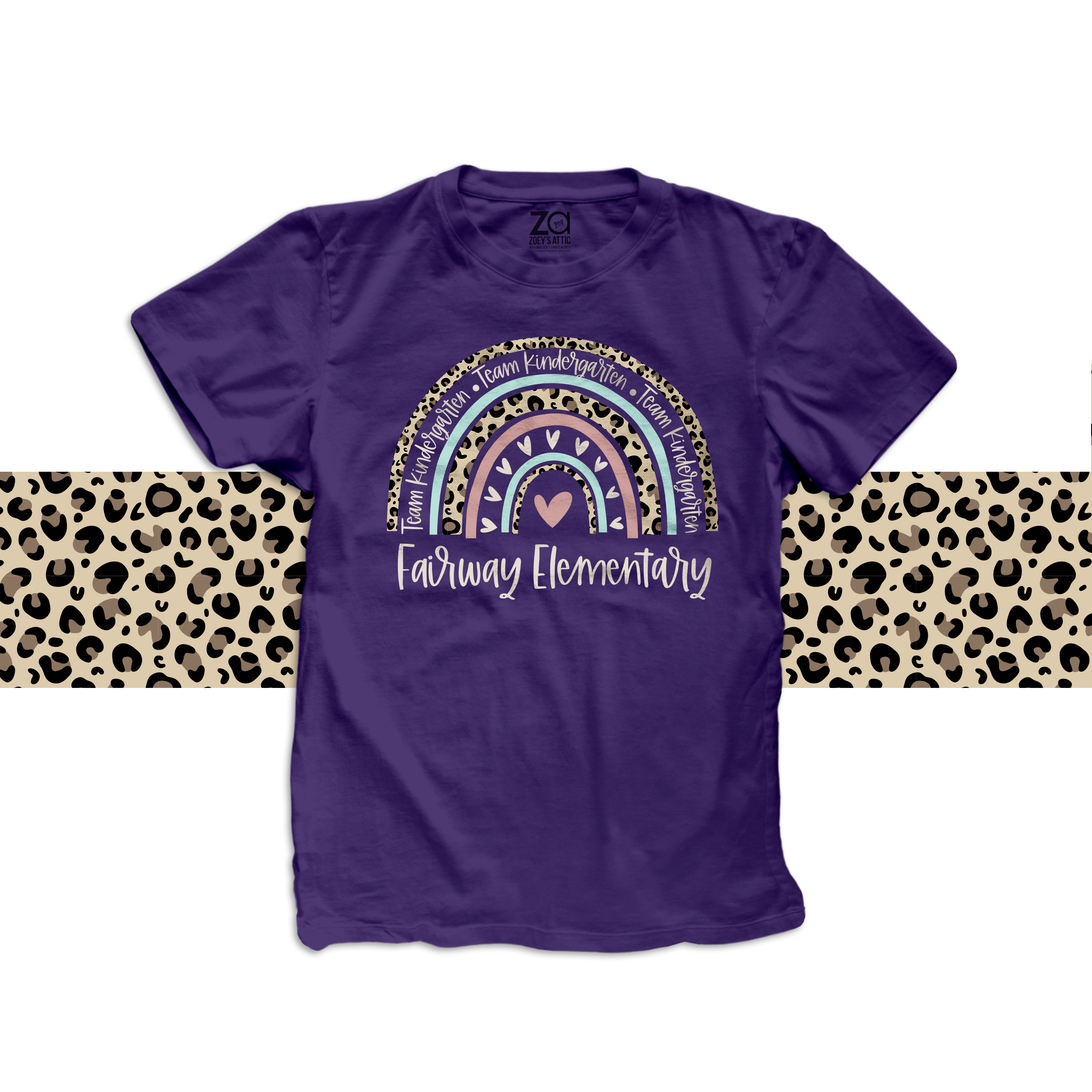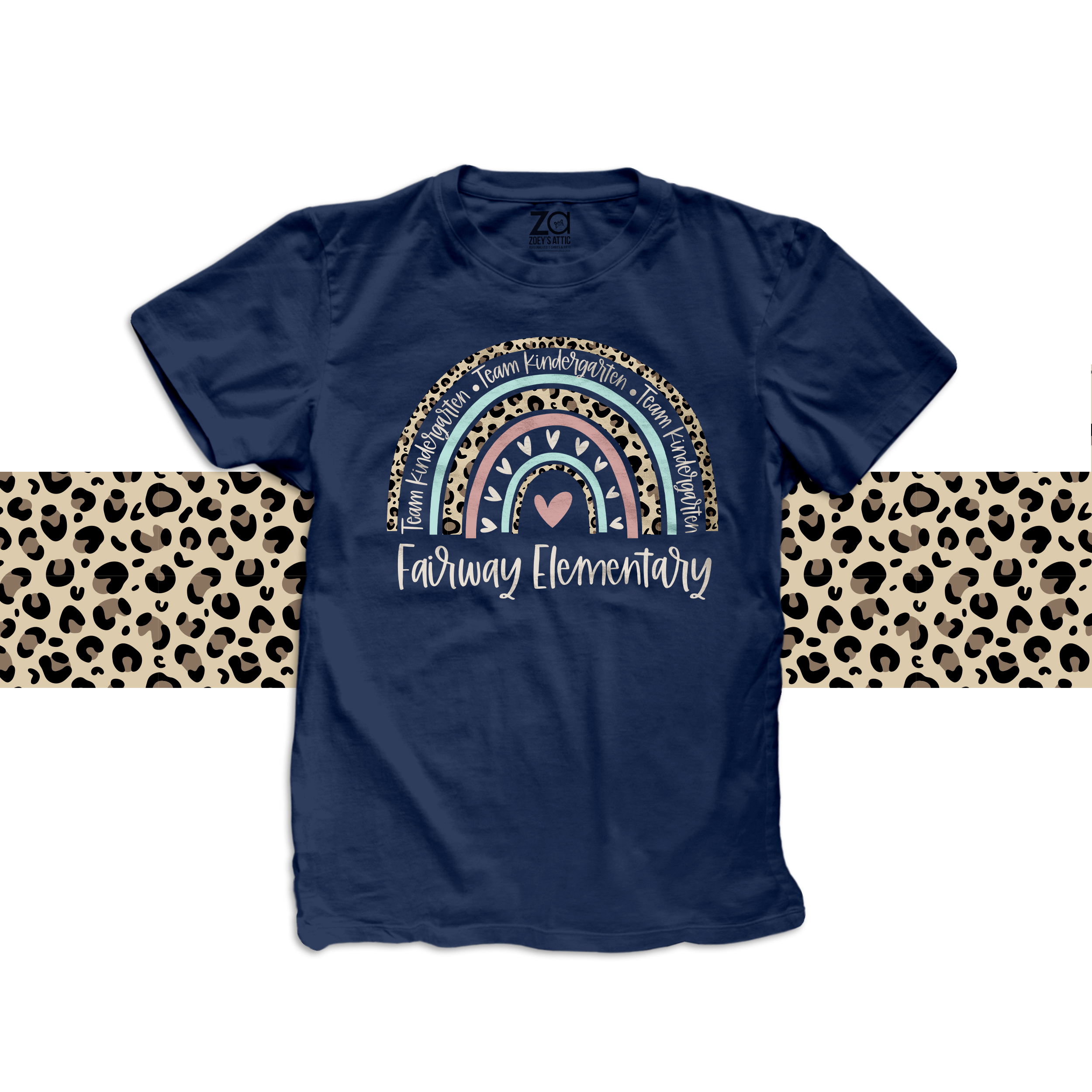 Lastly, we have a few new rainbow designs, and who doesn't love a rainbow? Our sweet "kind people are our kind of people" team first grade (or any grade) t-shirt with shades of pink rainbow is the perfect back to school team shirt. It's another awesome message to share with your students all year long! Our leopard print rainbow design on a dark unisex tee is another team favorite this back-to-school season. This shirt can be personalized for any grade level, and school and/or teacher's name. Now that you have selected your 2022-2023 team shirts, let the new school year begin! Cheers to a great year ahead!
Recent Posts
Time is running out at Zoey's Attic Personalized Gifts holiday workshop! Our elves are as busy …

A scented candle from Zoey's Attic Personalized Gifts makes the best gift for any occas …

You're blissfully happy and officially engaged! Now it's the time to let family, friends, and bus …