Holiday Preview 2023
Discover the Magic
of Holiday 2023
Home Decor Trends, Cozy Candle Scents, and Family PJ's Galore!
Best Selling Holiday Decor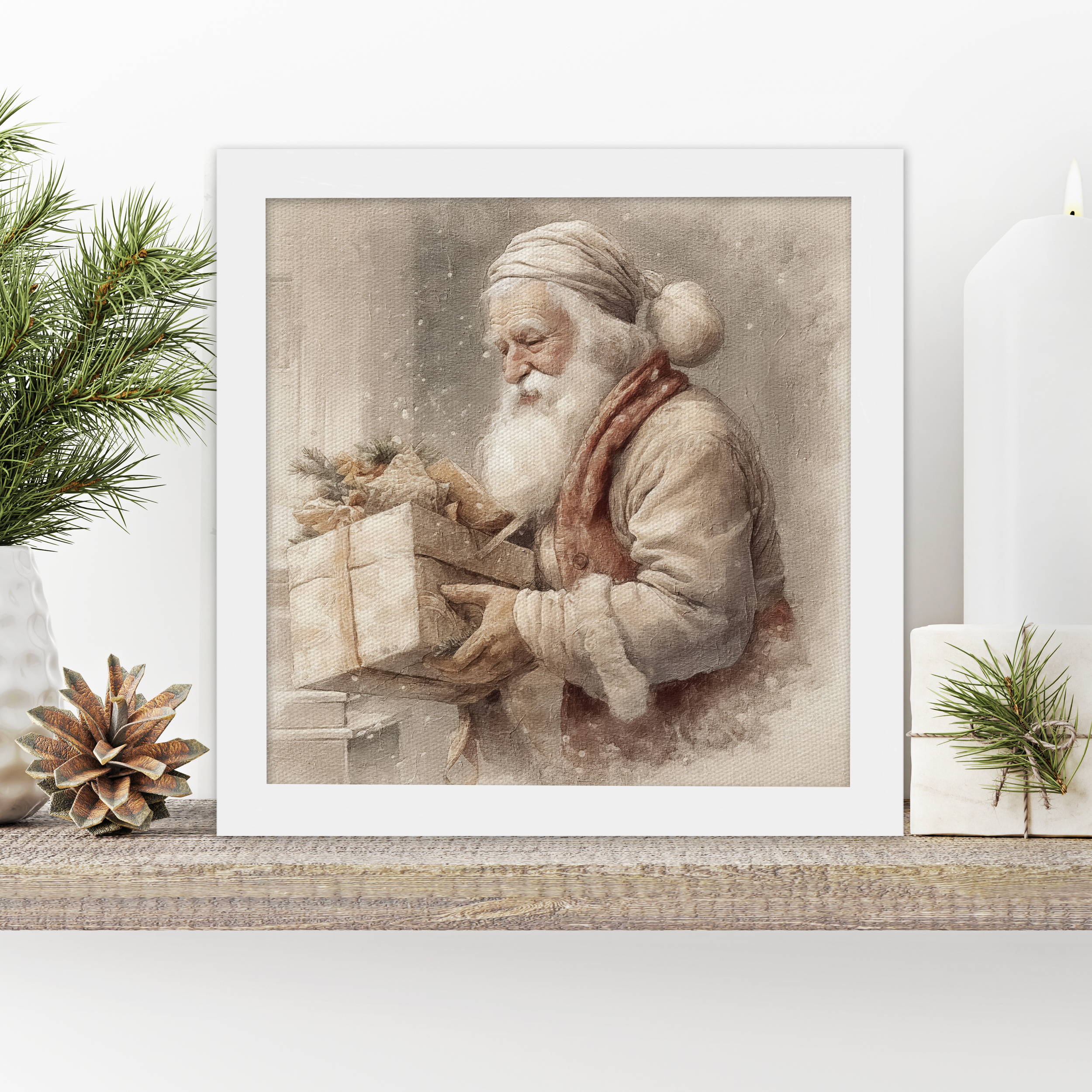 Vintage / Retro Santa and Scenes
In 2023, the holiday season is taking a nostalgic turn with the resurgence of vintage and retro Santa prints. These classic designs evoke a sense of warmth and tradition that brings joy to both the young and the young at heart.
From Santa Claus with his rosy cheeks and twinkling eyes to whimsical winter scenes, these timeless prints capture the essence of the holiday spirit. Whether it's on holiday sweaters, wrapping paper, or decorative ornaments, vintage Santa prints are making a comeback as a cherished and heartwarming trend this year.
Embrace the holiday magic by incorporating these beloved prints into your festivities and gift-giving, creating a sense of nostalgia that will be cherished for years to come.
Cozy Togetherness: Personalized Matching Christmas Shirts for Unforgettable Family Gatherings
Matching Christmas shirts have become a beloved tradition, adding an extra layer of festive charm to family gatherings and holiday photos during the Christmas season. Our personalized raglan sleeve shirts offer a unique and heartwarming touch to this trend.
They are the perfect complement to cozy Christmas pajama pants, creating a coordinated look that's both comfortable and stylish. As families come together to celebrate, these matching shirts symbolize unity and togetherness, making every moment shared even more special.
Whether you're capturing memories in a cozy living room or venturing outdoors for a snowy adventure, our personalized raglan sleeve shirts add a memorable and heartwarming element to your Christmas festivities, ensuring that every photo and memory is infused with the spirit of the season. Create lasting traditions and cherished memories with our matching Christmas shirts that are as unique as your family's bond.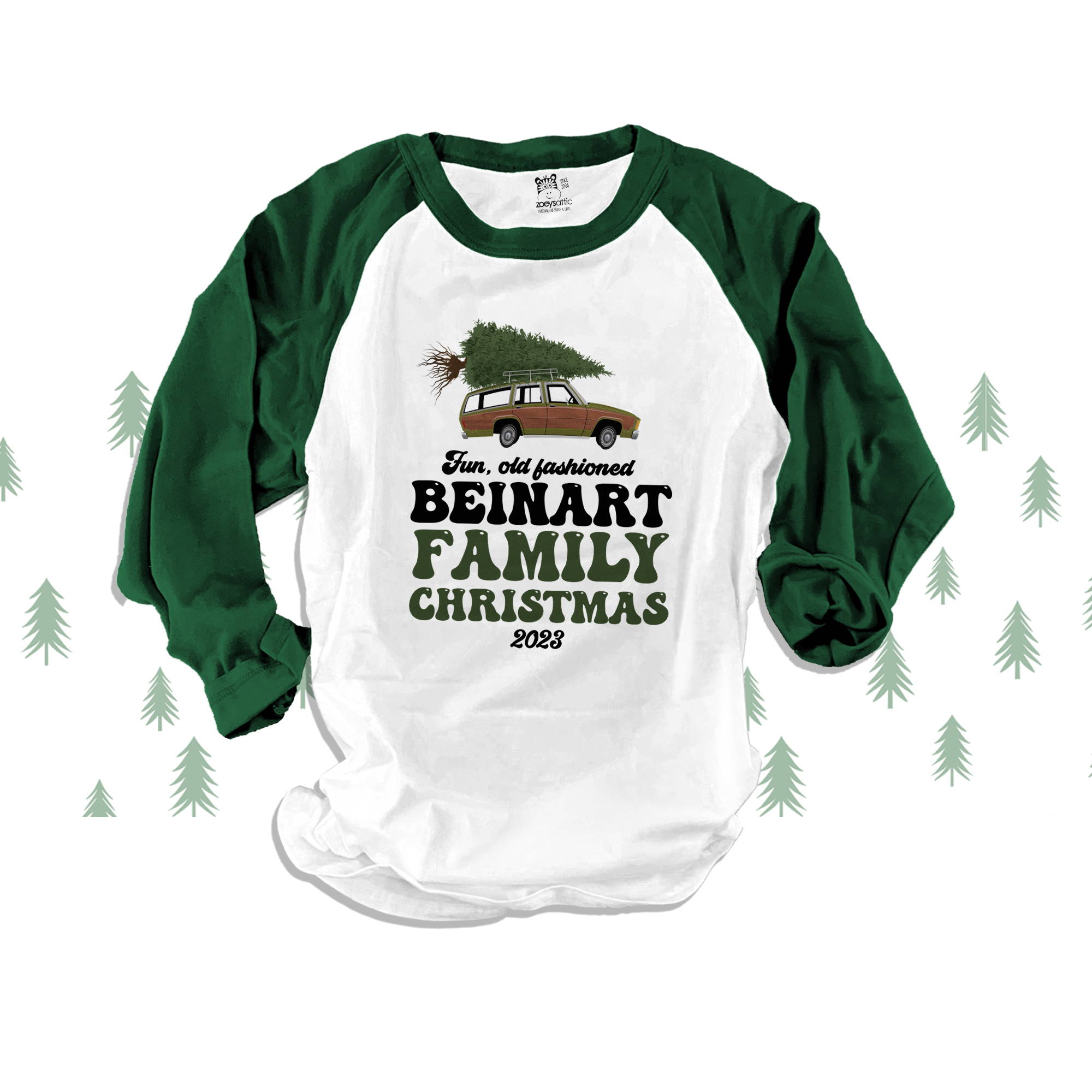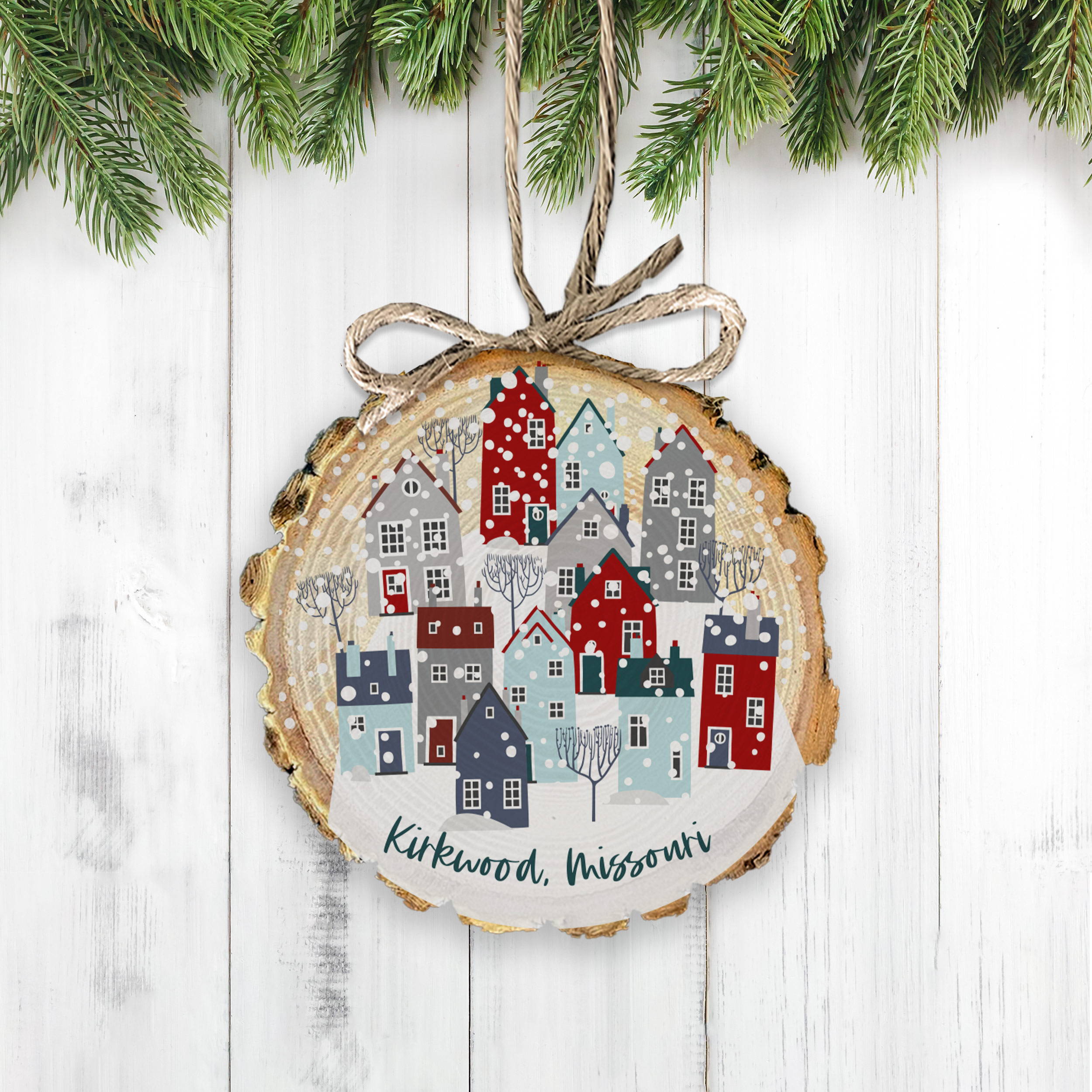 Crafted with Care: Handmade All-Natural Wood Ornaments from Missouri
Get ready to add a dash of natural charm to your holiday decor with our handmade, all-natural wood ornaments! We're not your run-of-the-mill ornament makers – oh no! We kick things off by personally sourcing the wood right from our beautiful state, because we believe in keeping it local and authentic.
Our skilled artisans roll up their sleeves and get hands-on, cutting each piece by with a saw and giving them some extra love with a little sanding to ensure the ink has the best finish possible. But wait, there's more! We finish these bad boys with a little drill action, attaching eye hooks, and then add a sprinkle of handmade charm with beads and twine bows, all tied with love.
So, when you hang one of our ornaments on your tree, you're not just decking the halls; you're hanging a piece of heartcrafted Missouri art! 🎄💫
Holiday 2023 Gift Guide: Unwrap the Joy of Personalized Presents!
'Tis the season to make memories, and what better way to do it than with thoughtful, personalized gifts that warm hearts and spread holiday cheer? Whether you're shopping for family, friends, or that special someone, our curated collection of personalized presents will make this holiday season unforgettable. From customized keepsakes to one-of-a-kind treasures, explore our Holiday 2023 Gift Guide and find the perfect, heartfelt gift for every person on your list.
1. Customized Photo Gifts
Capture cherished moments and turn them into everlasting memories with our personalized photo gifts. From custom photo albums to canvas prints, we help you transform your favorite snapshots into treasures that will be cherished for years to come.
2. Monogrammed Marvels
Add a touch of elegance and sophistication to your loved one's holiday with monogrammed gifts. From personalized towels to engraved jewelry, our monogrammed marvels make for a timeless and thoughtful present.
3. Personalized Home Decor
Upgrade their living spaces with personalized home decor that reflects their style and personality. Discover customized throw pillows, nameplate signs, and more to help them create a warm and welcoming environment.
4. Engraved Jewelry
Give the gift of elegance and sentimentality with our engraved jewelry collection. Choose from a variety of stunning necklaces, bracelets, and rings, and add a personal touch that will make every wear special.
5. Customized Apparel
Elevate their wardrobe with personalized apparel, including custom-made t-shirts, hoodies, and even embroidered aprons for the kitchen enthusiasts in your life. It's a fashionable way to show you care.
6. Personalized Tech Accessories
For the tech-savvy folks on your list, our personalized tech accessories offer a blend of practicality and style. From custom phone cases to monogrammed laptop sleeves, keep their devices protected in a personalized way.
7. Handcrafted Keepsakes
Discover unique and handcrafted keepsakes that will be treasured for generations. From custom wooden puzzles to hand-painted ornaments, these one-of-a-kind gifts tell a story of love and care.
8. Personalized Kids' Gifts
Make the little ones in your life feel extra special with our selection of personalized kids' gifts. From name-engraved baby blankets to customized storybooks, we have something to bring smiles to their faces.
9. Thoughtful Stocking Stuffers
Don't forget the finishing touches! Explore our assortment of personalized stocking stuffers, including keychains, engraved pens, and more. These little treasures will add an extra layer of magic to your holiday festivities.
10. Gift Cards
Can't decide? Let them choose their perfect present with our personalized gift cards. Available in various denominations, they ensure that your loved ones get exactly what they want.
Make this Holiday 2023 season truly special by giving the gift of personalized presents. Show your loved ones just how much they mean to you with thoughtful, one-of-a-kind gifts that will be cherished forever. Happy gifting and happy holidays!